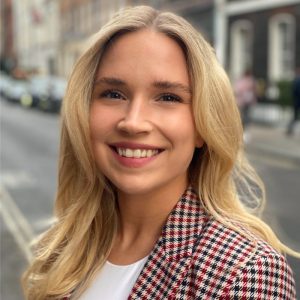 Alice Timson, Head of Commercial at Realistic Games, speaks with SlotBeats about the company's plans for SBC Summit Barcelona as she highlights what delegates can expect to see from the developer during the event.
What will Realistic Games be showcasing at SBC Barcelona?
Our upcoming roadmap and recently released hits will be a staple of what we have to offer at SBC Barcelona this year. The prestigious event will also allow Realistic to refocus the industry's attention on the company and what we're about. We have been working hard to improve the quality of our titles over the last twelve months, upgrading the brand as a whole.
This year we launched two of our most popular titles ever released in our 21-year history, Book of Charms and Catch 22, both making a huge splash upon launch. We return to the waters for Destination Atlantis which is released just before the event, and we will also be previewing upcoming slots like Book of Midas.
What are some of your goals during the event?
We are keen to discuss our upcoming roadmap of transformative titles and the numerous new markets we will enter in the coming months. Having recently gone live in Romania with Superbet, we are gearing up for additional market launches including the Netherlands, other European jurisdictions and beyond.
Of course, SBC Barcelona also presents us with a fantastic opportunity to meet with new and existing partners and discuss all our fan-favourite titles. We are one of the sponsors at the Official Networking Party, taking place at Pasha, and we're also sponsoring two conference talks across the two days. Delegates wishing to meet the team can set up a meeting using our SBC Summit portal
The "fan-favourite titles" you speak of have created a buzz across the affiliate and streaming sectors, how have you found this uptick in interest for your titles?
Our game and design philosophy has certainly changed in recent times and we now focus on creating innovative experiences that have allowed us to reach a new demographic. Internationally renowned slot streamers such as Stop and Step, Fruity Slots and Hideous Slots now regularly stream many of our titles whilst leading affiliates like BigWinBoard, Casino Guru and SlotsJudge have reviewed our games positively and regularly chat with us about our transformation. This has increased interest in our slots, bringing in a savvy new audience who enjoy the contemporary mechanics, popular themes and advanced gameplay now found within each of our slots.