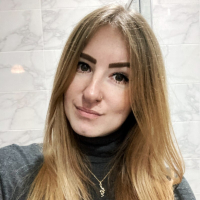 When it comes to slots, operators must strike a balance between providing games that customers know and love, and titles that bring innovation to the market, as an online casino's offering can play a huge role in acquiring, engaging and retaining players.
Laura Petrauska, Head of Casino at BET99, has spoken to CasinoBeats ahead of her appearance on a slots innovation panel at SBC Summit Barcelona later this year, taking place on September 19-21 at the Fira Barcelona Montjuïc.
In preparation for her appearance on a panel titled 'Keeping slots dynamic – are crash games and loot boxes influencing slot innovation?', Petrauska was asked about best-performing slot innovations for BET99, how the year has gone so far for the operator and the importance of striking that balance between offering popular and innovative titles.
CasinoBeats: Thank you for taking the time to talk to CasinoBeats. How has 2023 gone so far for yourself and for BET99?
Laura Petrauska: Thank you for having me and the pleasure is all mine! 2023 has been a busy year and I can't believe we're halfway through it already! My first half of the year has been quite busy while working on a couple of exciting projects.
As for BET99, we're rapidly growing and continue to solidify our position as Canada's premiere online sportsbook and casino. And of course, it's been more than eight months since we went live in the regulated Ontario market, so that has been one of our key focuses as well.
CB: BET99 has quite a significant live casino offering. How does BET99 separate itself from its competitors in the live casino space?
LP: BET99 customers truly enjoy live casino games, which is why we work with industry-leading live casino suppliers. There are a couple of things we do to offer the best live casino experience. For example, we focus on UX – since we offer a large amount of live casino tables, we have made sure to display them in the most popular live casino categories, such as blackjack, baccarat, speed tables, and others.
Also, we offer our players generous live casino promotions, early releases as well as a Drops & Wins network promotion from Pragmatic Play. Furthermore, BET99 offers the most personalised Loyalty & Reward program in the industry. With 24/7 direct one-to-one support, BET99 is able to suit all our customer needs through a variety of channels including email, text, and phone calls.
As part of our white glove concierge service, BET99 provides exclusive access to sporting events, concerts, comedy shows, and watch parties – all befitting of our member's interests and needs. Our Loyalty & Reward program puts relationships first, getting to truly know and build trust with our members.
CB: We recently asked our CB100 club, 'What do you think is the next technological step that could sweep across the online casino industry?' – What do you think that next technological step will be?
LP: AI is especially adept at pattern recognition and prediction, which are crucial tasks for gaming companies. Fraud detection, responsible gaming, user experience personalisation, and bet recommendations all rely on the ability to detect patterns and make accurate predictions in real-time.
While many operators already utilise AI for lobby positioning, I think this is just the start of the next technological step that will sweep across the casino industry.
CB: What tools/services does BET99 have in place to support people that are suffering from gambling harm?
LP: Responsible gambling is at the core of BET99, therefore, we ensure that our players have all the necessary tools available to control their play. Players can set various limits to their accounts, including deposit and loss limits, bet limits, as well as take a break from gambling using time-out and self-exclusion tools.
We also have a Responsible Gambling page, where players can find tips for betting sensibly as well as contact information for local gambling support services. Additionally, we understand that as the legalised online gaming industry continues to expand, it is vital that we not only equip players with tools and resources for how to play in a responsible and safe manner, but that we also make a commitment to showcasing responsible gaming in our advertising.
CB: You will be attending our SBC Summit Barcelona event later this year in September and will be speaking on a panel as well. What are you looking forward to most about the event?
LP: There are several things that I'm looking forward to when it comes to SBC Summit Barcelona. First of all, it will be a great opportunity to meet both new and familiar faces from the igaming industry. Events such as SBC's are wonderful for connecting with other industry professionals and establishing relationships.
Secondly, I'm looking forward to speaking on a panel about slot innovations amongst other industry professionals and discussing our opinions about the current and upcoming slot innovations. Last but not least – exploring the beautiful Barcelona!
CB: Your panel at the event will examine slot innovation. What is the one slot innovation that has caught your attention or has performed well for BET99 over the last year?
LP: While it may not necessarily be an innovation, we definitely have seen cluster mechanics gaining popularity. I think that while we are still seeing Megaways slots performing well, right now traditional slot paylines are becoming less and less common, with different cluster mechanics taking the lead. Slots like Sweet Bonanza, or in our case, our branded BET99 Bonanza, Sugar Rush and other cluster slots with multipliers have been our players' favourites.
CB: How does BET99 balance adding slots to their offering that are popular amongst players vs slots that are providing innovation?
LP: I think the answer here is – balance. Our players have different tastes, so while some players are on the lookout for the newest titles with innovative features, other players prefer classic games. Therefore, we make sure that the casino offering is tailored to various tastes.
At BET99, we offer content from more than 20 game providers and our casino lobby is managed by the casino product team, which gives us the control to display both – innovative slots and popular titles.
CB: Finally, what's to come from BET99 in the rest of 2023?
LP: In FY2022, we achieved a major business milestone with our approval for registrations as an internet gaming operator with the Alcohol and Gaming Commission of Ontario. We also signed several new and exciting marketing partnerships that we believe will continue to drive profitable userbase expansion over the next several years. Some of the more notable partnerships include:
A multiyear deal with the NHL to become the official partner of the NHL's free-to-play game and an official league partner in the igaming category.
A multiyear category exclusive partnership with Live Nation, marketing our brand through live events and music festivals across Ontario.
Our product and marketing roadmap for the rest of FY2023 continues to leverage and enhance our key differentiating features and values that have resulted in the success we have achieved to date including:
A tier one product.
Best in class customer experience and engagement.
Hyper localised approach to marketing.
Commitment to integrity.
We look forward to a very bright future for BET99 and our incredible existing customers and new ones to come.