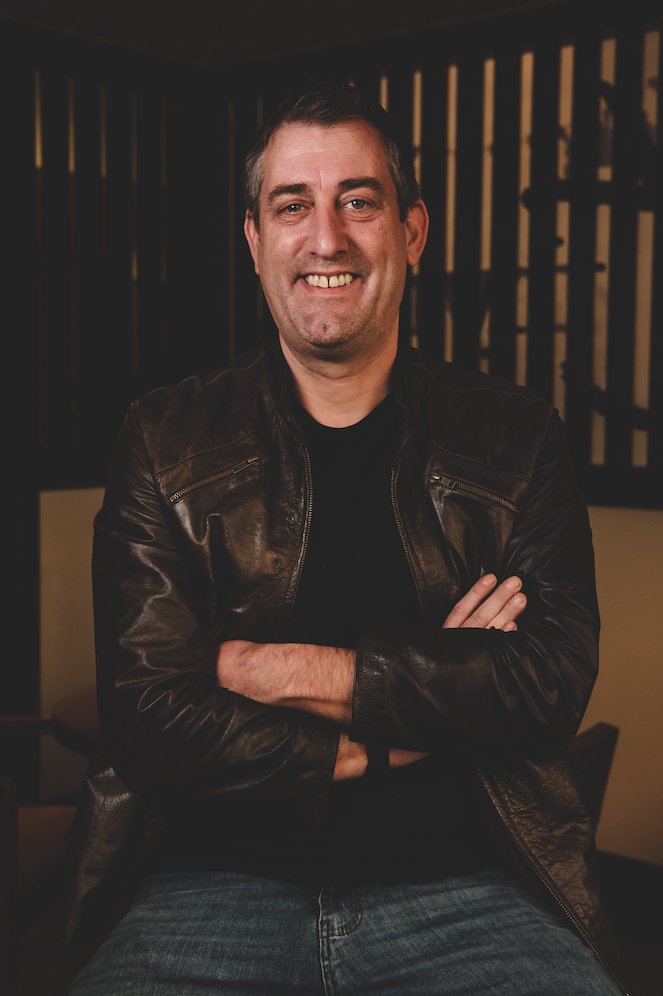 Elliott Resnick, Managing Director at First Look Games, says studios are locked in a fierce battle for operator attention but that by launching a branded client area and leveraging the power of affiliates for game promotion, they can come out on top 
Make no mistake about it, this is one of the most competitive industries out there. For game studios, developing the next blockbuster title is just half of it – they then need to get that title and the others in their portfolio in front of the casino managers that ultimately decide what content is added to their lobbies and which get an extra push. This is where the real fight for operator attention takes place, and if you're not being heard above the noise made by your rivals, it's likely to impact revenues and ROI.
One of the most powerful promotion tools available to studios is their client area. It acts as a shop window for casino managers to access information and assets about each of the developer's titles in one place. They can also test games to see if they believe these will be a hit with their players. This is often the space in which a casino manager has a first touch point with a developer, if integration is on the cards, and will determine whether to work with a studio or not, so it's vital that developers display their games in the best way possible.
But this presents a huge challenge, especially for start-up developers that are piling all of their resources into producing their content. Client areas with all the functionality studios would like can be hugely expensive and can take many months to build from scratch. This is because there are so many that an operator needs to log into that they not only require vast capacity to cater for large assets but they also need to be easy to use and secure.
Indeed, one of the biggest stumbling blocks is the sheer volume of data that needs to be stored within the client area. Terabytes of space are required to host game sheets, assets, images, videos and demo games. Security is also a major undertaking with the client area ideally needing to sit behind cybersecurity solutions such as Cloudflare while still working seamlessly at all times.
Not only that, but, as mentioned, the client area must be easy to navigate and explore. Casino managers don't have a huge amount of time and do have a large number of customers. So, they must be able to browse games, access information and quickly play the demo if they wish. If they want to download information and assets, they need to be able to do this individually or in bulk. In short, a client area needs to provide ultimate efficiency for both operator and studio.
Because studios, and especially start-ups, are so focused on game production and trying to generate connections with operators and casino managers, a client area might be on the wish list, but not the priority. But this means they are potentially missing out on an opportunity to not only promote their games but foster and strengthen the operator relationships they are looking to develop in the first place.
A branded client area is often seen as an extension of the studio. How it is designed and laid out, and the user experience it offers, is indicative of how the developer itself both presents its ability to cater for needs as well as service its customers with the understanding of how ease of access works end-to-end. In many cases for smaller studios on the up, game assets are still sent via email or tools such as WeTransfer and Dropbox. This creates fragmentation and can mean communications are either missed or not seen in time for an optimal launch for any given studio.
A branded client area that's well-organised and easy to use shows the operator that this is a studio that is professional, modern and that will be easy to work with.
The lack of start-up studios using a client area is just one part of a wider missed opportunity when it comes to game promotion. Developers are so focused on creating content that they have very little free time and resources to actually market their games to operators and, to a lesser extent, players. What's more, there's sometimes uncertainty over whether delivery of these assets sits with a commercial or marketing team.
At First Look Games, we often work with our partners as part of a marketing resource, account Management or sales resource. While we can cross over all these areas, it shows how game promotion is key, but not necessarily pigeon-holed, into the specific remit for a number of studios.
Of course, game promotion does not have to be an arduous and expensive undertaking and affiliates can be a very cost-effective channel for driving awareness of a studio and its slots among players as well as affiliates. Affiliates are great at building a developer's profile and testing and reviewing their content – this provides a feedback loop while also generating hype around titles, especially in regard to new market entries.
For small studios starting out, delivering assets on time can actually make the difference between being prioritised for an operator integration or being left out. This is why it's so important for studios to factor in promotion of their games and launching a client area to work with both operators and affiliates. Those that do will ensure that it's game-on and not game-over because even the best games need to invest in content discovery to realise ROI.