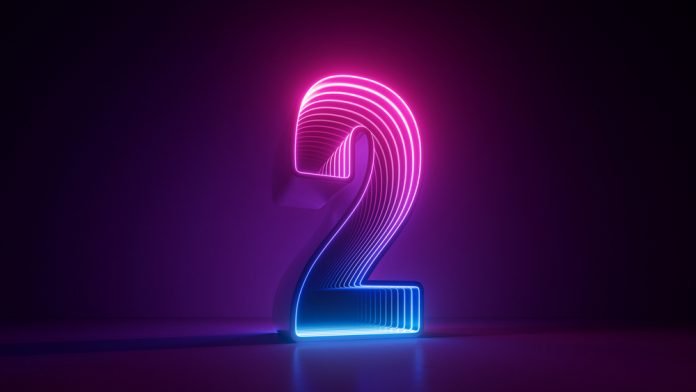 "We wanted to provide a brandable game for operators who didn't have that opportunity but would still benefit from leveraging their brand… Could we have predicted how far it would go? Maybe not!"
With Iron Dog Studios' Branded Megaways approaching its second anniversary next month, SlotBeats spoke to Rory Kimber, Account Management & Marketing Director at 1X2 Network, to look over the last two years, 1X2's initial expectations for the concept and what to expect from the product moving forward.
SlotBeats: With Branded Megaways approaching its second anniversary, looking back on its performance over that duration, why do you think it's been such a big success?
Rory Kimber: The very concept of Branded Megaways is that the theme of the game is the operator's brand. These operators put so much time and effort into growing and maintaining a brand that resonates with their customers and encourages loyalty and retention.
Players of course associate these feelings with the Branded Megaways game and therefore return to it more often.
This works for the operator, too, as a positive game experience (a big win, a fun session, etc) can only be returned to on their site. This means they push the game regularly and so it builds up a following. This happens across the vast majority of the operator brands that have a Branded Megaways slot and so as a 'game concept', Branded Megaways has become very successful.
The reason the game was able to be distributed so widely was because the process became very smooth. Legally it was very straightforward, design-wise we had developed a system that made things slick and operationally we found a way to make it as easy as any other game release.
The commercial aspect was always a very light touch as we backed the game to perform well. Overall, this meant people were keen to move forward with the game at pace and it was very rare that conversations around it did not lead to a game going live.
SB: When you originally came up with the concept, what was the initial thinking for the product and your expectations at the start for how far it could go?
RK: The initial thinking for the game was always about scale. We understand that there were (and indeed are) opportunities for the biggest operators in the world to get whatever game they would like made for them, and whilst we did put some Branded Megaways games live with tier one operators, they weren't necessarily the target for the project.
We wanted to provide a brandable game for operators who didn't have that opportunity but would still benefit from leveraging their brand.
We also managed to keep improving the smooth process I talked about above, so it still made commercial sense to offer it to smaller brands that had the potential to grow or wanted to try something different – that really helped us keep up the momentum and gave us a constant target list to keep growing.
Could we have predicted how far it would go? Maybe not. Winning EGR Game of the Year meant a lot to us and showed how widely the game was admired in the industry, and we've had some great performances from the game since.
Some versions of it have been in position one on websites for more than a year – I can imagine there's only been a handful of games in industry history that could make that claim.
SB: Over the last two years, what have been the key challenges with Branded Megaways?
RK: I think at the beginning it actually required more of a sales pitch than it does now, mainly because operators didn't believe it was as simple as it was. Once people started to realise that there wasn't a catch and that we were backing the games to do well as long as they were supported appropriately then things began to snowball.
That then became the key challenge really, even with a good system in place to produce the games there was still an overwhelming number of requests from operators to produce them. We had to decide which brands went to the top of the list depending on a range of factors whilst also trying to keep everyone happy.
What made Branded Megaways so special is it always felt like the most important project an operator was working on – but we were juggling 20 people's most important projects simultaneously. It was a good problem to have.
SB: Whilst successful, is there anything you would have changed regarding Branded Megaways if you were to start over?
RK: I'm always hesitant to say 'no' to these questions but I do believe that as a project it worked exactly as we'd intended. We're sometimes asked if we'd have been better to offer more customisation options, but every time we'd thought about going down that route it slowed things down to such an extent that it justifies the route we took.
There are definitely things we will do differently when we do version two of this, but I believe that is more about freshening things up and offering a differentiated product for people who want a new version of the game.
Perhaps it's just something people don't like to say which is why I'm dancing around a bit here, but to be truthful, we got this one spot on and a lot of people internally deserve credit for following through on that vision.
SB: Looking into the future, will you look at evolving the product?
RK: Absolutely. Firstly, we've expanded our range of branded games already – we already have 'Tomb of Branded' live, which uses a "book of" style mechanic and performs strongly in markets that aren't always as successful with Megaways content but also holds strongly in the ones that are. That game is picking up momentum nicely, so we're excited to see what the future holds.
We also have a 'Branded Mines' game which I think gives great differentiation because mine games are all so similar by their nature, so it's a great way to secure market share.
Lastly, there is a brandable element built into our upcoming crash game, which operators have shown a real interest in.
Finding a way to incorporate the concept into new content is important but we're keen to avoid crowbarring it in – it needs to add value for the operator and that's what we've focussed on.
There's plenty in longer term plans, too. We're very happy with what we'll be able to produce, although that problem with juggling all the enthusiastic operators is only getting more tricky!