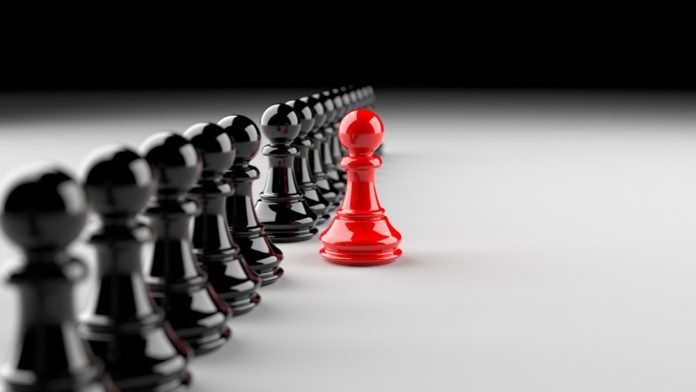 With the competition in the industry ever-increasing with more games and suppliers popping up every year, in the final episode of our SlotBeats Spotlight series looking into the year ahead, we asked our experts what slot suppliers should be focusing on in the coming year to help stand out from the crowd.
Lady Luck Games, CEO and founder, Mads Jørgensen: With increased competition it's important that suppliers avoid falling into the trap of following the crowd and going with tried and tested formats that have already proven popular. Doing so will only lead to is oversaturation, and eventually players will lose interest altogether. 
It can be intimidating to go out on a limb and try something completely new and innovative as there's always the chance that players won't take to it. But, if the last year has shown us anything, it is that players have a real appetite for games that break all of the normal conventions of what an online slot should actually be.
The notion that a slot always has to be set-up in a traditional five or six-reel format is no longer necessarily the case. We at Lady Luck Games truly believe that 2022 is going to be a great year for game-changing slots that are creative, compliant and make players say 'wow'.
Vladimir Malakchi, CCO at Evoplay: From personal business experience, I can say that having a USP is the key to success and longevity of a business. However, even with solid sales and marketing teams, the company will not be able to show its full potential and establish a leading position.
Since 2020 we have seen an era of high-quality and interesting products, so the focus should be on development and ways of improving and bringing really important benefits to both B2B and B2C audiences. But there should always be meaning and purpose for the creation of any released product.
Lastly, of course, the main objective is to observe and be inspired by other projects, both from the industry and outside it, as there is so much out there to be inspired by.
Julian Jarvis, chief executive officer at Pragmatic Play: This can often be forgotten about, but from a compliance perspective, the ability to adapt to regulation at the game level where required, as well as obtaining and maintaining an increasing number of certifications, approvals and licences of different types is critical if you want to be a leading supplier.
Again, operator customers need to know that their main suppliers will be there for them to help them navigate various regulatory requirements. We have significant experience in our team spanning many years which we deploy in managing this important aspect of our business.
Furthermore, it sounds simple but for Pragmatic Play, it always comes back to releasing quality games and focusing on the player. Of course, we marry that with a large quantity of quality games so that we can cater to various player types across different markets.
Finally, I would stress the importance of being innovators in a crowded space. To truly escape the competition as a market leader, you need to not only deliver an outstanding well-rounded portfolio of products, but to also do something the rest aren't doing. Good ideas will be rewarded and those who fail to evolve and play it safe will be left behind.
Mark Claxton, head of games at iSoftBet: Honestly, the key words are player experience! It's all well and good trying to stand out from the crowd, but this often comes at the expense of actually offering an enjoyable gaming experience, or making games different for the sake of being different.
There needs to be that delicate balance, giving players a choice of experiences to suit their own styles, and offering a nicely balanced portfolio.
Production standards within the industry are extremely high and games need to look great and play smoothly, so that once players find games they really like, they will gain a sense of trust with that provider's games and are likely to return and also seek out their other games.
Habanero's head of business development, Arcangelo Lonoce: Our key to standing out is providing consistently exceptional content that ticks all the boxes.
Moving away from the idea that brands need to be 'disruptive' to stand out and be successful, I'd argue that – provided one has an impeccable product to start with, investing in the entertainment value of the slot is where most of the value lies.
As previously mentioned, this involves immersive models and gameplay, the enhancement of visual and sound effects, implementation of leaderboards and other community-building initiatives, and conducting research to find the next phenomenon that provides an edge over competitors.
More importantly than anything else, providing flexible and scalable solutions to stakeholders and clients helps Habanero to stand out from the rest. Stakeholders are always looking to enter markets that offer profitable margins, and by being able to act efficiently in a truly scalable framework, Habanero can create a niche for itself in the market.
When I was first considering making a move to Habanero, I quickly noticed that everything from the company's business model and culture all the way down to the technology employed in its products were completely scalable, which is one of the factors that eventually gave me the confidence to join.
Staying alert and open to new ideas has paid dividends, and I really look forward to seeing what we can achieve in the year ahead.