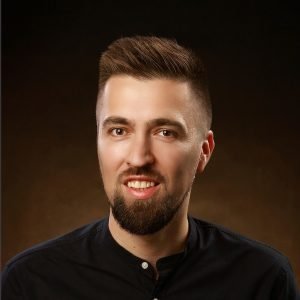 Pawel Piotrowski, co-founder of Nailed It! Games, gives us a preview of the developer's plans for SBC Summit Barcelona as he highlights what attendees can expect from Nailed It! Games' stand.
Nailed It! Games thrives on innovation, and we seize each opportunity to display our enthusiasm for revolutionary gameplay. That's why we're thrilled about our participation in SBC Barcelona, where you can find us at stand GS7.
This event stands as one of the industry's most important gatherings annually, and we're bubbling with excitement to present Grim Reaper Supermatch, the newest addition to the Supermatch series.
Following the successful launch of Rome Supermatch earlier this year, a game that redefined slot play, we're gearing up to introduce our next release at SBC Barcelona. Grim Reaper Supermatch boasts the distinctive row-by-row mechanism, utilising a 5-column gaming grid where players uncover rows from the base upwards. Align three or more matching symbols across the first row to start unlocking spine-tingling rewards!
Grim Reaper Supermatch comes with a host of captivating features. The Halfway Bonus activates when players reach the third row, triggering enhancements like symbol upgrades, 2x multipliers, or the renowned Second Chance mechanic, which enthusiasts enjoyed in Rome Supermatch.
While playing, gather Blue Souls to fill the Soulcatcher Chest, heightening your odds of triggering the Soulcatcher Bonus. This feature offers potential winnings of up to 5,000x, so keep those Blue Souls coming!
We eagerly anticipate showcasing the Grim Reaper Supermatch at stand GS7 during SBC Barcelona. We extend an open invitation to all attendees to join us and take the reels for a spin. This marks our debut at this event, and our expectations are high.
Reflecting on our successful stint at the CasinoBeats Summit earlier this year, where we formed valuable connections and spotlighted titles like Dog Days, we proudly carried home the prestigious Game Innovation Spotlight award for our Supermatch mechanic. We're excited to reconnect with familiar faces and forge new connections.
Moreover, there's a chance we might offer a sneak peek of our upcoming releases – and we can confidently say they're nothing short of extraordinary! So, come visit us at SBC Barcelona to enjoy some unforgettable gaming experiences and preview what we've got up our sleeve. We're counting down the days until we meet you there!