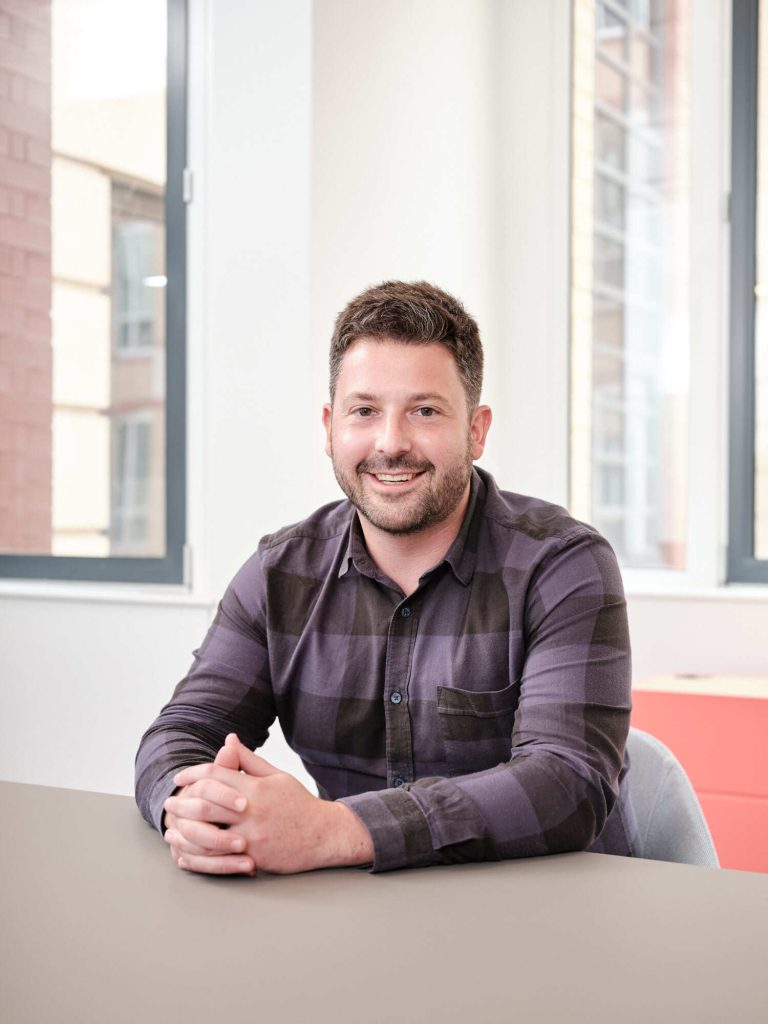 Evolution is a term that is often used in igaming, usually about how a company has moved its product forward, but what happens when you feel the time is right to do that for the company and brand behind that content? 
Realistic Games won't need an introduction to most in the industry but the new direction it has recently taken is certainly worthy of further discussion. The slot studio's COO, Jonny Bennet explains the new road the company is travelling on and what led to the decision to do so.
CasinoBeats: Realistic has been a household name in slots for many years. What inspired the company to move further forward?
Jonny Bennet: Realistic Games has over 20 years of experience supplying content to operators, and during that time has been part of, and witnessed, multiple changes in the landscape. Naturally, we've equally had to adapt to prosper and realise new opportunities, which we are still very cognisant of today.
After a period of being in the shadows of some of our competitors, we now have a renewed focus moving forward to deliver diverse and relevant content to our operators that provides player choice and drives innovation in the casino games space.
We are ambitious and have a super-talented team geared up to take on the challenge to disrupt the market and reach and maintain a position as one of the leading content providers in the regulated space.
CB: What challenges have you faced in repositioning the company's outlook?
JB: The biggest challenge, always, is convincing your customers and truly understanding what the market wants. Realistic Games has always maintained excellent relationships with its clients and it was their validation of the Realistic brand and our forward-looking narrative that gave us the confidence to create a new vision for Realistic. At the heart of this vision is a new product strategy and a determined energy to create and deliver market-leading content.
We are humble and recognise we are in the beginning stages of this journey, but over the past nine months, we have delivered some transformational products including Gorilla Riches, Book of Charms and most recently Catch 22 which was released on May 4. These products have demonstrated Realistic's ability to evolve, and really are just the start of what we have planned over the coming months and years.
CB: Content, it is often said, is king. What changes will you be bringing to the games you produce?
JB: Our primary focus has been to start creating games with a more diverse range of mechanics, whilst also delivering a more contemporary front-end experience and richer graphics to the player.
Our most recent releases have delivered on exactly this and have been acclaimed by our operators, streamers and players alike. As with all game studios, we're inspired by what our competitors are creating but we try to put our own twist on well-established mechanics to bring something new to the player, which they can recognise but equally be intrigued by.
For example, Catch 22 has a really great feature whereby if you get two fishermen in the bonus round but no fish in view, the reels fill with fish symbols and both fishermen then reel in all the wins. It's great to get positive feedback on your games, especially when you've made a conscious decision to change direction. As we look forward we'll look to innovate further and increase the frequency of our game releases.
CB: Your new content roadmap for 2023 is exciting – how have the changes in quality and quantity been received by your development team?
JB: The whole business has embraced Realistic's new product strategy and everyone is super motivated to create the games that will ultimately push us up the league table. Everyone is determined to meet the challenge set out by the Realistic leadership team and we are very encouraged by what we've seen so far. There is a good buzz around the teams and everyone is having fun making our games and giving our great commercial team the tools they need to go out and drive our business development.
CB: Will your new direction see you embrace any different styles of games outside of slots? What else can operators and players look forward to throughout 2023?
JB: Already this year we've launched Chilli Master, Keno Deluxe and Catch 22 which have showcased some of the variety of content we're wanting to bring to our game portfolio. Realistic also has a long-established and strong catalogue of table games which we most recently added to in mid-2022 with Rainbow Blackjack, a classic blackjack game with a totally new side bet.
In our immediate pipeline are two more slot games, Shinobi Moon and Fortune Fortress, planned to launch in the middle of the year and following those we have plans to release an additional three or four games before the end of 2023.
Our focus in 2023 is primarily on delivering a more relevant and diverse slots portfolio to our operators across Europe. However, looking beyond 2023 we hope to introduce some new game types and expand our engagement features to give our partners more tools to push and promote our games even more effectively.