Following a busy period of big game launches, SG Digital has changed pace and turned its attention towards the casual player base for the release of its newest game Dave Lame: Bad Magician.
The company's VP game development, Rob Procter, spoke with SlotBeats to discuss the inspiration behind the feature-rich slot and the studio's intention to bring more light-hearted and fun games into its offering.
SlotBeats: The release of Dave Lame: Bad Magician marks a different style of game from what we are accustomed to from SG Digital. What was the thinking behind developing this type of game?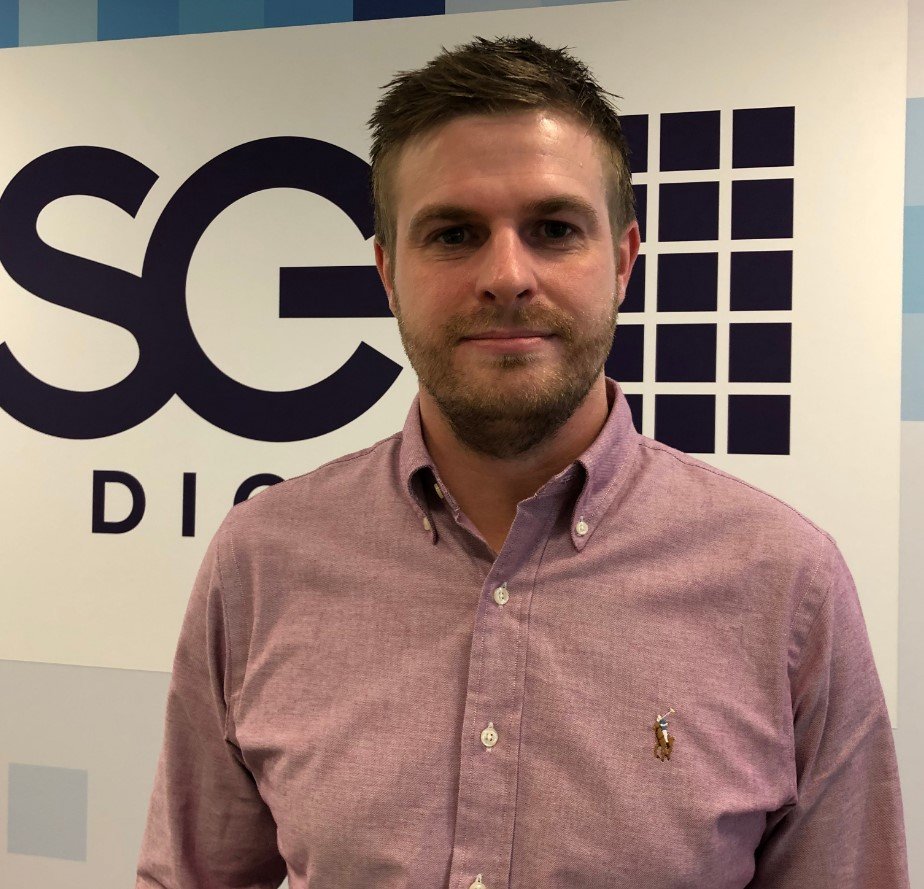 Rob Procter: We really enjoyed creating this game and even the name Dave Lame brings a chuckle as we've been developing this for over nine months now. It's a serious game in terms of its potential and the mechanics involved, and perhaps it's more of a gambler's game than you may expect, but the overall target was to create a title that brought a smile to people's face and was entertaining.
There are so many little surprises built into the game for players to discover, for instance when a modifier is activated and Dave Lame animates into life. We wanted to create a feature-rich game that was also light-hearted and an experience players will enjoy.
SB: Could you describe the creative process when seeking to make a game that targets a casual audience?
RP: When we first started developing the game, the initial focus was on the gameplay and the variety of features we wanted to include. Once we identified that the gameplay and mechanics were solid, we switched tactics to think a lot more about the entertainment value and how the theme would fit. The creation of the Dave Lame character ensured we had a narrative to work from.
As the game title suggests, Dave is absolutely terrible at magic. He messes tricks up and his performances are just awful! It's a negative for him, but for players we've spun his hopelessness into a positive whereby they actually get rewarded. For the creative teams, that was really good fun to think differently about how bonuses and features could be triggered.
SB: How did you come up with the character of Dave Lame and how does the theme of magic fit in with the gameplay?
RP: It was actually our Content Specialist Craig Turner who drove the concept and had the idea of bringing this to life for a while. He introduced it to one of our content forums and the team got involved with the character. For anyone that knows Craig you can definitely see the similarities between him and Dave Lame!
Some of the magic tricks interact with the base game modifiers and into the bonus rounds. It's fundamental to the gameplay that Dave gets things wrong, which rewards players with bigger wins.
SB: In these types of casual games, how important is the inclusion of several different bonus rounds for adding entertainment value?
RP: It's really important. I'm a big fan of Blueprint Gaming's content, an OpenGaming partner of ours, and I refer to them as the grandfather of entertainment within our industry. They provide some really entertaining slots and when I first entered the industry their games were the ones I looked forward to most. They are packed with features to keep you on the edge of your seat, and even the teases of thinking you're about to trigger a modifier but it doesn't come through just adds to the overall experience.
With Dave Lame: Bad Magician, we wanted to create something similar where players are never too far from an event happening on a single spin. That doesn't necessarily mean a win, but some sort of experience that keeps users immersed.
SB: Which markets and demographics do you expect this game will appeal to?
RP: Initially Dave Lame: Bad Magician wasn't built with specific markets in mind, but over time it's become a game that will definitely appeal to the UK market given these types of games are popular with a wide audience.
We're also hopeful it will be appealing across major European markets, including the likes of Italy and Scandinavia that have grown to appreciate feature-rich slots.