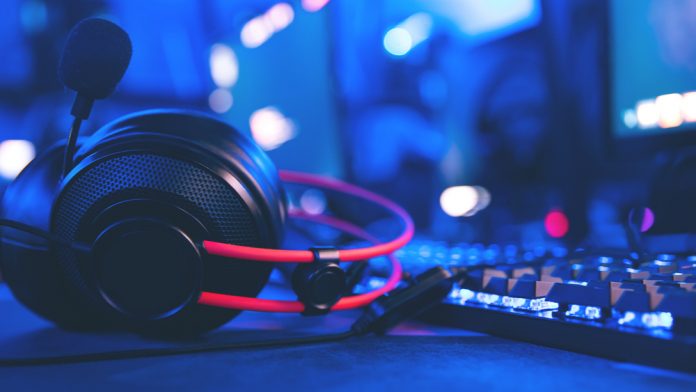 In the fourth episode of our SlotBeats Spotlight series looking into the year ahead, we asked our experts how they think changing player preferences will affect slot design through 2022 and reflected on how much things have transformed in 2021.
Lady Luck Games CEO and founder, Mads Jørgensen: Studios have taken slot design to a completely new level in the last 12 months. I think this has been driven by the increasing expectations of players, the monumental rise in slots streamers and massive competition among studios. 
The demographic of slots players is shifting right now, in part thanks to streamers, YouTubers and even content creators from platforms such as TikTok.
These new players are coming from video games, they're used to high production value, engaging game design and most important, choice. We as game developers need to give them to this as well.
One prime example of a game made to meet these specifications is our recent release Rooftop Fight. It was designed with this demographic in mind, allowing players to customise their gameplay by selecting a character that determines which feature they want to enable in the game.
Vladimir Malakchi, CCO at Evoplay: Undoubtedly, modern players see a big value in the aesthetics of a game, so the major changes are mainly linked to the quality of the graphics, which make the gameplay bright, emotional, and functionally rich.
If you're comparing slot designs from five years ago with those being developed today, you will notice a huge difference in visual content. We now have more advanced gaming products with lots of animations, professional artwork, a combination of 2D and 3D models in one title, a variable base of sounds, and more impressive pop-ups with prizes.
The visual design makes gambling interesting for the classic casino audience and allows you to attract the attention of other, younger, more progressive generations.
For Evoplay, it's been an honour seeing the result of hard work that can be attributed to our high quality and innovative visual designs, which is based on the positive feedback we get from B2B partners and B2C audiences.
Habanero's head of business development, Arcangelo Lonoce: Modern players expect more entertainment and rewards from casino products than ever before, which is forcing the industry to explore new concepts.
That said, this is not a new phenomenon, with 2021 seeing the industry very much embrace the new direction that player preferences are ushering it towards. Swarms of operators and suppliers across the industry have embraced gamification and the desire for more features that turn slot products into communal experiences filled with meaningful interactions and exciting competitions.
It will also be key to this process that operators are able to supply the right content to the relevant customer. AI-driven personalisation will be absolutely essential in the months and years to come, in an industry where optimisation is essential to survival, let alone profit generation.
Julian Jarvis, chief executive officer at Pragmatic Play: I believe we'll see a shift towards players favouring games that are more interactive and give a more varied experience.
There has been some talk in the slots and online casino sector in general, about a lack of relative innovation, with a lack of new products or ideas in comparison to the sports betting space, for example. I think there is some truth to this, and therefore the race is on to innovate genuinely "outside of the box" products. Products that contain the elements of a slot game, but also offer more. 
We plan on being the leader in this race and ushering in the new era of what slot products can bring to the player.

Mark Claxton, head of games at iSoftBet: Slots have gone through small transformations during 2021. Large numbers of players wanted the higher volatility slots and in very early 2022 we don't see that trend slowing down.
Some of the really high volatility slots have been getting more and more exposure via social media channels, which increases the popularity of such games.
However, the industry has to be careful not to move too far in this direction, as these types of games will not suit all players and so offering a variety of experiences, including lower volatility games to offer good playing time, is still paramount in order to appeal to as many players as possible.