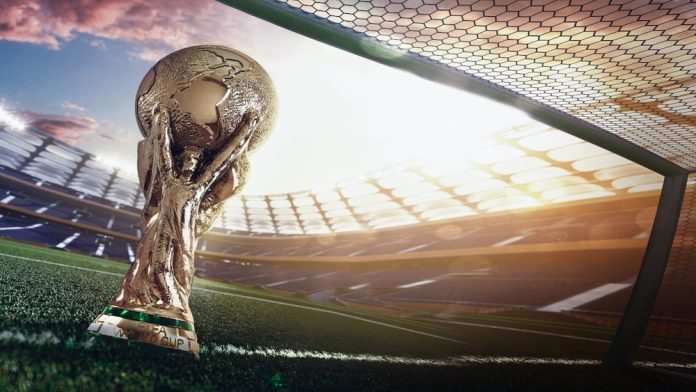 Game development studio Evoplay has launched Football Scratch ahead of the upcoming football showpiece, the men's World Cup, as it looks to combine the thrills of the beautiful game and lottery into one.
Winning numbers are intended to unlock bonus features and "sizeable" wins for players just in time for the World Cup.
Gamewise, the rules remain old school, with luck hunters having to scratch all ticket cells and compare them to the five winning numbers at the top of the screen.
Bonuses can be received if a number matches an engraved one on the Champions Cup field, accumulating bonuses in relation to the quantity of matched numbers. 
Bettors can choose whether to play with 10 or 20 cells, which is intended to give users added control over their playstyle. 
Another feature is the lucky number 777, which if it appears on a ticket can pay out rewards equal to 777x the bet. 
Ivan Kravchuk, CEO at Evoplay, commented: "With the biggest event in the sporting calendar looming, we couldn't think of a better time for our customers to enjoy a football-inspired release, one that provides a unique twist.
"Football Scratch gives players a fully customisable experience that delivers all the joys of lottery, with a punchy retro aesthetic that ignites World Cup fever."
Football Scratch is being powered by Spinential, the group's in-house game engine, that includes "10x faster load-times, an enhanced UI, autospin feature and a game history mobile bar, allowing players to track their success".