The Double Espresso Show with Rasmus Sojmark is the iGaming business podcast that sends a regular jolt of caffeine through your speakers, presenting the most well-known and high-profile names from the biggest and best gaming companies.
Hosted by the man with his name on the marquee, SBC CEO and Founder Rasmus 'Ras' Sojmark, The Double Espresso Podcast brings in big names across sports betting, casino and iGaming, payments, responsible gaming and more, for roundtable-style discussions, idea-exchange and high-level insight that almost no other podcast can provide.
Episode 5
The latest episode of The Double Espresso show just dropped, and features SBC CEO Ras Sojmark sit down for a fascinating chat with Adjarabet CMO Irakli Davarashvili in the lead-up to SBC Summit CIS, taking place on the 13th and 14th of October 2021 in Kyiv.
Rasmus tapped into Irakli's marketing expertise in the CIS region, and particularly in Adjarabet's two-key markets, Georgia and Armenia. Irakli gets into the importance of leading the way on corporate social responsibility (CSR), despite the comparatively lax regulations on it in their key markets.
The two also cover the packed sporting calendar, using Euro 2020, the Tokyo Olympics and the 2022 Qatar World Cup, as well as the use of free-to-play games to attract, entertain and activate players. Irakli lays out where he sees sports marketing in the CIS region going over the next few years, including social media and the importance of sponsorship agreements.
Finally, Rasmus gets Irakli's thoughts on new market expansion, marketing's role in deciding and planning for new markets, and weighing this up against business development needs and priorities.
Episode 4
Episode 4 of the Double Espresso Podcast with Rasmus Sojmark, entitled 'Game Mechanics and Entertainment' took place as part of SBC's CasinoBeats Slots Festival, sponsored by Groove Gaming and BetConstruct, and sees Ras chat with David Mann, Chief Commercial Officer (CCO) of Swintt, and Fredrik Elmqvist, CEO of Yggdrasil Gaming.
An incredible opportunity to hear three experienced industry leaders discuss topics such as the UK Government's review of the 2005 Gambling Act, the Fourth Interstate Gambling Treaty passage in Germany, and much more.
Episode 3
Episode 3 of the Double Espresso Podcast with Rasmus Sojmark, entitled 'The Future of Payments in North America' sees host and SBC CEO Ras Sojmark chat with three huge names in the payment industry; Lorenzo Pellegrino, CEO of Skrill, Neteller and Income Access at Paysafe Group, Phillip Fayer, Chairman and CEO of Nuvei, and Joe Pappano, CEO of Sightline Payments.
The guys discussed cryptocurrencies heavily, how crypto impacts gaming, and the challenges and opportunities it presents to payment providers.
Episode 2
Episode 2 of the Double Espresso Podcast with Rasmus Sojmark, entitled 'Player Protection and its role in Responsible Entertainment' sees Ras sit down with some huge names in the responsible gaming and player protection sides of the industry.
Ras's first guest was Martin Lycka, Senior Vice President for American Regulatory Affairs and Responsible Gambling at Entain and host of SBC Podcast Martin Lycka's Safebet Show, and was followed by Paul Buck, CEO and Founder of EPIC Risk Management, and finally by Liv Biesemans, Group Deputy General Counsel at the Kindred Group. The guests shared some incredible insight on the past, present and future of responsible gambling in the US, and the ultimate end-game for companies operating in the space.
Episode 1
Episode 1 of the Double Espresso Podcast with Rasmus Sojmark sees Ras joined by Steve Schrier, CEO of Sales Tribe, author of 'Build Your Sales Tribe – Sales in the information age', and all-around sales expert.
The two discuss the evolution of the industry since Steve's arrival in the sector in 2002, and is full of fascinating insight and great stories from two experienced CEOs in the iGaming and Betting space.
More from SBC
Visit our YouTube channel or click on the YouTube logo below to see more episodes of SBC Podcasts, including great shows such as the SBC Leaders Podcast, Slotbeats' Beyond The Reels and Martin Lycka's Safebet Show. Hit subscribe to ensure you never miss a moment from SBC.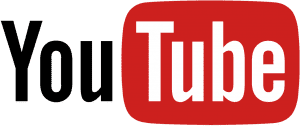 Or for our audio-only versions, simply click one of the button's below, or search 'Double Espresso with Rasmus Sojmark' wherever you get your podcasts.