In this edition of Around the World in 80 Slots, we find ourselves travelling through two neighbouring countries in Belgium and France as we explore how the two compare, while evaluating the slots scene in each.
Joining us on our journey is Sylvain Boniver, COO of GAMING1, who provides a somewhat grand tour and historical backdrop of the two while signalling what they both have in store for the future.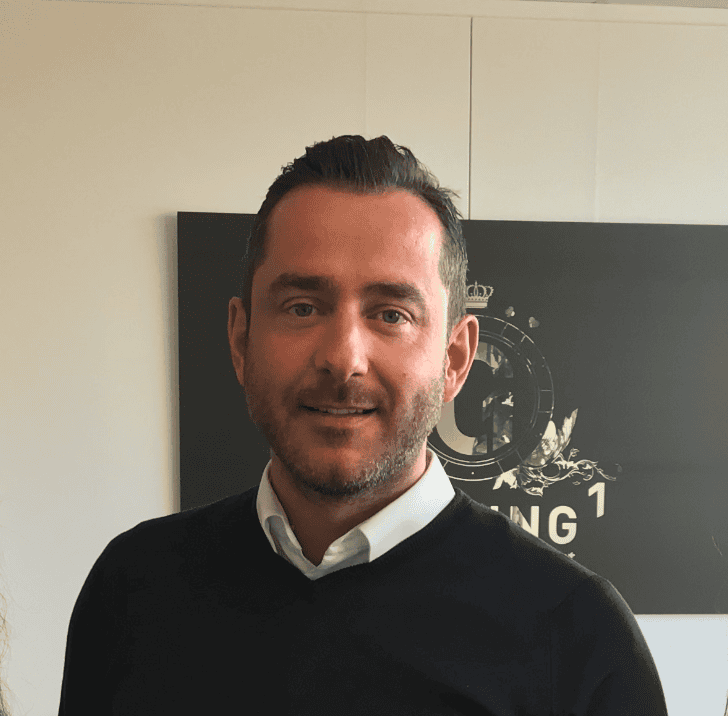 "Historically speaking, the content found in Belgium's land-based market can be split into five categories: sports betting, lottery, casino, gambling halls and café machines," Boniver states.
"In most markets, the final three would be very similar, but local regulation means that in Belgium they are distinct categories. For example, when it comes to slots, this distinction between casino, gambling halls and cafés exists in other countries but due to local legislation, there's plenty of local nuances when it comes to defining the difference.
"Land-based slots in gambling halls are seen as requiring skill as an essential part of the process especially, so the view of luck is also very different to the way many would usually define RNG games."
For many of our readers, the Belgian market may admittedly fall under the radar. Defining GAMING1's impact on the market, Boniver notes that the company has made itself one of the market's 'leaders' over the last decade while being a 'true guiding partner' when it comes to launching operations in Belgium.
He continued: "There's plenty of consideration that must be taken into account in regard to the player you are looking to attract and the types of slots that they enjoy. A lot of our success in Belgium has been built around the fact that we understand the type of gambling hall type games players here enjoy – and we've been able to establish a loyal following with some really great games. Even after scaling globally, it's continuing to be a significant part of GAMING1's revenue."
"Even by European standards, Belgium has been hit particularly hard by the coronavirus outbreak…"
Though the Belgium market is approaching its tenth year of online regulations, Boniver noted that access to the country's market is 'very restricted', with online licences only being granted as an extension to land-based counterparts.
Yet he exclaimed that one effect of that policy is to create a 'strong synergy' between the two verticals, particularly by comparison to other European countries – which he notes is 'arguably far more disparate'.
"Belgium also leads the way when it comes to player protection, and you must be at least 21 to legally enter a casino there," he comments. "There's a comprehensive exclusion database called EPIS (Excluded Person Information System) that operates either on a voluntary basis or from third-party requests, and we've done very well as a nation in this regard.
"According to the Gambling Commission, the EPIS lists around 359,000 individuals. However, only a small proportion are problem gamblers, with most names added to the database preventatively."
Given the importance of land-based operations within Belgium, Boniver stated that there is 'no hiding the fact that 2020 was catastrophic' for the land-based industry, with the first part of 2021 not looking any brighter.
He adds: "Even by European standards, Belgium has been hit particularly hard by the coronavirus outbreak, consistently registering the most deaths per capita of almost any country in the world.
"Once it's safe to partially re-open certain sections of the economy, politically speaking it's hard to imagine casinos will be near the top of the list. That's why it's more important than ever for Belgium's land-based operators to maximise their synergy with the online sector.
"We've been working hard on behalf of our partners here – and there's plenty of potential to be explored online, particularly given the importance of entertainment – after all, gaming should be all about fun."  
"When it comes to slots, France's private sector is limited to land-based casinos."
As our walk through Belgium came to an end, we headed for the Franco-Belgian border to a country that brought us historical figures such as Napoléon Bonaparte, Joan of Arc and most importantly, Zinedine Zidane.
Yet when it comes to slots, we find an unavailability within The Republic. When pressed on the matter, Boniver elaborates: "When it comes to slots, France's private sector is limited to land-based casinos. There are no legal online outlets or betting shops, other than those operated by Française des Jeux – digital slot and table games are prohibited in the territory.
"The dynamism of the French market is hindered by the monopolistic domination of its public sector, which drives a lot of commercial activity underground. France is Europe's most significant black market and illegal activity increases daily.
"Like most countries, France's land-based sector has been decimated by the pandemic. Before coronavirus, there was a strong case to be made for a limited opening of the online casino market. Now, to curb the prevalence of illegal betting, it's a necessity."
Addressing the lack of availability of slots and many RNG-based gaming options, Boniver noted that while the Belgian market has a more 'varied' casino game and slot machine offering than 'most of its European counterparts' by contrast to its neighbouring France, that sector is regulated, and therefore secure for the players.
He continues: "The advantages of regulation are well-documented, and include job creation, player protection and taxation revenue. Now more than ever, those benefits must be realised for the industry and, more importantly, the country."
"Online legalisation would be a positive step, but it must be done in a controlled manner."
As the sun began to fade, we asked – in the words of Les Misérables – will we hear the people sing, sing the songs of players?. Is there a demand for online gameplay within France and would it be something that is introduced in the near future?
Boniver concludes: "The presence of gambling halls and cafés with slot machines is one of many elements that differentiates Belgium's casino market from the French. Paradoxically, the highly restricted nature of the French gambling industry means that, with regulation, it would have tremendous potential.
"At the end of the day, it's not hard to see why – we are talking about one of the wealthiest and most populous countries in Europe, so when the legislative situation changes investors will be queuing up.
"Online legalisation would be a positive step, but it must be done in a controlled manner. That means opening would initially be limited, to protect the land-based sector and its employees. With the right framework in place, though, I see no reason why France can't follow the prudent example set by its neighbour to the North – and we look forward to being a part of it when that happens."