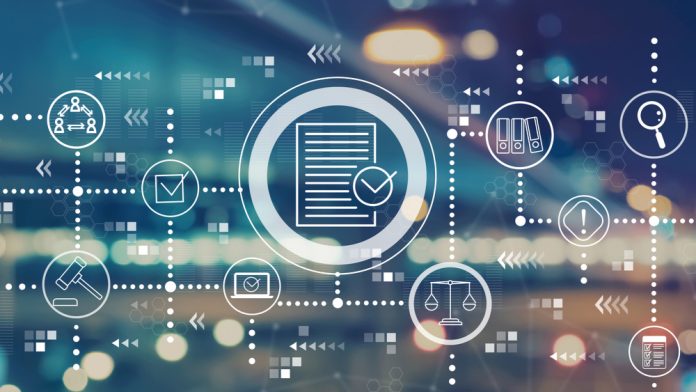 Writing for SlotBeats, Pavlos Sideris, Director at Double Up Media, discusses regulation of online slots, its effectiveness, and how excessive regulation could have devastating consequences for players.
The dire situation of European black market gambling has been exposed by the Betting & Gaming Council.
Statistics unearthed in February 2022 raised eyebrows across the European online gambling market:
Norway: currently facing a critical 66% black market share
Sweden: 38% of self-excluded players are still wagering at unlicensed casinos
France: 57% of gambling takes place on the black market
Denmark: a 9% uptick in black market gambling
Italy: 23% of players are gambling on the black market
Spain: black market share currently stands at 20%
For the purposes of this article and to not be lost in a whirlpool of jurisdiction legalese, we're going to take the definition of a black market casino from the perspective of a UK player gambling at an online casino that does not hold a UKGC licence.
To go back to shades of grey, US gambling rhetoric even draws the distinction between cinder-block grey (okay to do business in) and charcoal grey (not okay to do business in) markets.
Recent data gathered by PWC on behalf of the BGC is said to uncover the 'shocking scale of black market gambling' in European countries following new limits placed on games, including online slots.
The report finds the volume of UK players using unlicensed slot sites has more than doubled in the space of two years, seeing an increase of over 100% from 220,000 users playing at unlicensed casinos to 460,000 players, with wagering estimated to be in the billions.
Although this may seem shocking, compared to the UK's European gambling counterparts, the report states: "This analysis suggests that the UK has a more 'open' online gambling market and currently has a smaller unlicensed market share than our European benchmarks.
"Whilst it is not possible to isolate the impact of individual regulatory characteristics, the above assessment suggests that jurisdictions with a higher unlicensed market share tend to exhibit one or more restrictive regulatory or licensing characteristics."
Micheal Dugher, BGC chief executive adds: "We support the Gambling Review but there is a real danger that it leads to the regulated industry being smaller and the illegal black market growing substantially.
"This research is stark about the dangers of the black market. We have to learn lessons from abroad, and make the right choice at this dangerous crossroads. BGC members alone employ nearly 120,000 people and pay £4.5bn in tax in the UK. The black market, of course, pays no tax and employs no one in our country.
"Any shift to the unsafe black market would also jeopardise the £350m a year which our members currently give to horse racing in sponsorship, media rights and the betting levy – financial support which has proved crucial during the pandemic."
For the sceptics, Dugher's input might sound more along the lines of keeping the BGC's pocket's lined rather than truly having the player's interests at heart.
However, licensed UK slot sites are already adhering to strict standards in order to safeguard players, including the implementation of strict ID and verification KYC processes, a credit card ban (the heavily-taxed National Lottery excluded), the option to set deposit limits, time-outs, and to take part in self-exclusion schemes.
Furthermore, the design of games and available features have already been heavily restricted. In 2019, 'feature buy-ins', which allowed players to pay to gain access to a bonus round or special feature, were banned. In late 2021, 'speed of play' limits were introduced which stipulate that there must be a minimum of 2.5 seconds between spins in online slots, thereby also invalidating 'quick spin' or 'fast play'. Additionally, the ability to set a slot to 'auto-play' was banned.
Some of these restrictions may come as no surprise. One particular case of a 'feature buy-in' was found to be charging in excess of £3,000 to enter the bonus feature. But, there's a strong argument that increasing the speed of play to 2.5s therefore negates the necessity to ban auto-play.
As viewed by the UKGC, these guidelines are the minimum viable standards of safe online gambling. However, the effectiveness of casino safeguarding measures is under debate and, importantly, should these controls become even more severe (if they haven't already done so), then it faces a natural progression of more players being pushed towards the black market and away from the well-meaning, but often poorly implemented, measures laid out by the UKGC. 
The dream Goldilocks-style restrictions present a thin line for the UKGC to tread – it would instead be wise to introduce measures slowly while gauging the impact on the UK betting community. What could start as a ripple of legislative change and effect could escalate into a tsunami of confused players desperately seeking out the less restrictive games they once enjoyed playing responsibly, at their own will.
The review of the UK Gambling Act 2005 also promises to make good on greater controls with regards to game design, player deposit, loss and spend limits, as well as player affordability checks.
Every slot player has a different bankroll, suitable bet levels, and games that appeal to them specifically. All of these individual factors need to be taken into account when it comes to protecting players. Rather than a blanket ban, the BGC is calling on the UK government to work towards a more targeted approach to protecting vulnerable players.
Only with player-specific regulations in place will terms, conditions and other restrictions cause players to embrace regulated operators, rather than repel them.