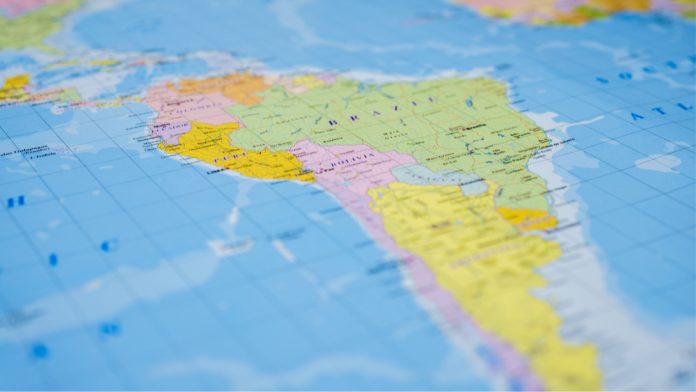 The retail experience in LatAm markets is "deeply entrenched in bettor habits", according to Camilo Millon, Kiron Interactive's head of sales LatAm & Spain, describing it as "something that will not likely ever disappear".
In the second of a three part mini-series delving into the current state of the LatAm market, Millon is joined by Victor Araneda, Gaming1's chief business development officer, Alex Leese, CEO of Pronet Gaming, Unai Concha Olabarrieta, business development manager at OneTouch, and Paul Myatt, chief business development officer at Aspire Global, taking a closer look into the future of local land-based and retail sectors.
Looking to the future, how do you see local land-based and retail sectors following the effects of the COVID pandemic? Is digital marketing the way forward?
Camilo Millon, Kiron Interactive: The retail experience in LatAm markets is deeply entrenched in bettor habits and that's something that will not likely ever disappear. The customers that are attracted to this, enjoy the entire experience of physically placing bets at a retail outlet, something that is difficult to recreate on a mobile device.
The other driver behind retail's popularity in LatAm is the tendency for players to favour cash transactions. Most LatAm markets rely on the 'cash in – cash out' model with roughly 80 per cent of transactions completed in this way.
Digital marketing can help and the most effective strategies thus far have been with campaigns being run from retail sites. But the real gains come from 360-marketing strategies with a strong media focus included.
Alex Leese, Pronet Gaming: Even though we still see a dominance of retail through large parts of the region, as customers discover the benefits of the online experience we will see further migration of land-based operations to online verticals.
At this point, localisation will be key. A solution that incorporates the evolving digital landscape in LatAm will be the only way to make gains in the region.
Unai Concha Olabarrieta, OneTouch: They are faring reasonably well, however many realise the future lies elsewhere, or a potential mix of both approaches, and are looking towards a digital strategy following the acceleration of online gaming growth in the last two years.
Speaking to our local land-based contacts I expect this acceleration to continue rapidly with many more suppliers looking to integrate their content, platforms and engagement tools within land-based brands particularly as the region matures and more countries adopt new legislation.
Victor Araneda, Gaming1: The road for retail and land-based has undoubtedly been tougher than operators hoped. There's no question that these uncertain conditions will continue to keep eyes (and wallets) glued to the screen.
As a result, engaging in digital campaigns seems logical for the time being, though businesses should keep their eyes peeled for a change in dynamics. People will be eager to enjoy their experiences in person soon.
However, it is also worth noting the challenge of PSPs in the region and this is one of the reasons why retail still represents a large portion of the total. As players get more savvy about using the newer PSPs on the market (Pix in Brazil, for example), then that will be the main factor in driving players online, in my opinion.
Paul Myatt, Aspire Global: Outstanding CRM features will be key to unlocking the potential of new markets. Operators who have a full marketing toolbox stand to gain a major advantage by creating a player experience that is stickier, more entertaining, and conducive to improved lifetime value.
It's also vital that local operators provide players with the full range of products that they expect, to stop them seeking additional experiences elsewhere.
At Aspire, we offer our partners a gaming and sportsbook platform, a wide array of games studios and aggregated content and managed services for companies that want this service for their daily operational relationship with players. It's the full package.
The SBC Summit Latinoamérica on 27-28 October is the leading conference and exhibition for the betting, casino gaming and lottery industries in markets across Argentina, Brazil, Colombia, Costa Rica, Mexico, Peru, and Puerto Rico.
Book a full-event pass here to join the audience at the JW Marriott Marquis Miami, or to watch the streamed conference content, register for a free online pass here.