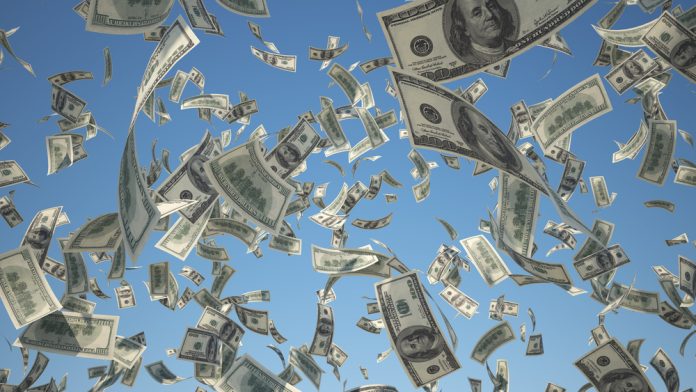 In the sweltering Spanish heat of September's SBC Summit Barcelona, Relax Gaming's CEO, Simon Hammond, stated that "it depends on the jackpot system" when comparing where such services rank amongst other igaming marketing tools.
When contributing to the Summit's 'Marketing the Jackpot' panel, he explained that "they all have different player pools with different appeals", suggesting that what may be an appealing jackpot to some, could seem irrelevant to others.
"I think from a marketing perspective, the global progressives are more attractive, but then there's a question of liquidity," added Hammond.
"The local jackpots typically aren't that great to market unless they are literally ready to pop and the daily jackpots are more of a promotional tool on a daily level, so it depends on the jackpot system."
However when it comes to creating hype around a game, Hammond stated: "From a pure marketing perspective, it's the big ticket globals that are going to make the biggest waves and have the biggest new value."
Alongside Hammond onstage was Bernd Henning, Chief Casino Director at Bet3000, who added that when tailoring a jackpot to a game, finding out your target audience is key.
Henning said: "As an operator, you have to analyse your customers and find out what they play and when they play, giving them what fits to their needs.
"With some operators, we will find out that people think a jackpot of, let's say 100k, they can win, so they play it. With those really big ones, the global progressive ones, they hardly can win. So they say 'I will never spend a penny on that, because the chance that I will win is so low' even if it would be a life changing thing."
He moved on to say that a company's financial stature also has a big part to play as "there are operators who can't afford to stake a jackpot with a million. So it depends on your size and the type of customers you have."
When questioned on the problems caused by jackpot chasers, Hammond explained: "It's actually quite an issue for the industry, especially jackpot syndicates. You find a lot of jackpot syndicates are actually trying to target those daily jackpots, or the low liquidity local jackpots by tipping the odds.
"This is becoming a bit of a headache for operators, sharing the same winners all the time, and for regulators actually as there is nothing illegal in it. It's an issue for the industry for sure."
"the greatest thing with a progressive is that users are the main thing that generate the jackpot"

Lika Nizharadze, CMO at FortuneJack.
Contributing to the panel beside Hammond and Henning was Adam Calleja Urry, Regional Director for Softconstruct. He stated that there are "always those types of players that will chase the jackpots and try their best to see where they could get their best return from. Definitely."
When pressed on whether the industry is sparking innovation when designing jackpots, Urry believed that this was not the case.
He said: "From my perspective, I would say it's at a standstill. So far, I'm not aware of any new innovations for running different types of jackpots that could sort of whet the appetite. It's still pretty much the traditional progressive jackpots that we see that are being promoted."
Completing the panel was Lika Nizharadze, CMO at FortuneJack, who claimed that player engagement helps to make a jackpot attractive, stating that "the greatest thing with a progressive jackpot is that users are the main thing that generate the jackpot."
She continued: "Every path the user takes, it increases the jackpot prize higher and faster. Basically, what we should do to attract more users to play a slot is create more amazing, and a more attractive amount of jackpots."
When asked what she would prefer if she had the choice between a jackpot with one person winning a very large amount of money, or multiple users winning a smaller amount of money, Nizharadze was very clear about her preference.
She explained: "With one person, it's always more attractive because it is life changing while still having fun gameplay and mechanics behind the slot. It's more fun with the excitement and possibility of winning a life changing amount."
In agreement with Nizharadze, Hammond was quick to explain how using a larger jackpot with less recipients can attract more users to the slot, stating that: "If you're giving 1,000 people €500, the likelihood of reflow back into the casino is quite high, but, if you've got that €500,000, and it's very close to falling out, the traffic that's going to be attached to that is going to be huge."
When considering how to combat the headache of jackpot chasers, Hammond stated that "it comes down to the mathematical makeup of the actual jackpot system."
He continued: "Now, if you have enough variance in your fallout model balanced with enough liquidity, then of course, it becomes harder to predict, harder to chase and harder to leverage the RTP in your favour, and therefore harder to get the win.
"As an operator, you have to analyse your customers and find out what they play and when they play, giving them what fits to their needs"

Simon Hammond, CEO at Relax Gaming.
"There was a problem in the industry a few years ago, where there was a massive lack of local jackpots. A flood of local jackpots came onto the market and fundamentally the liquidity was not there, and if the liquidity is not there, then any jackpot syndicate or abuser can know the tipping point and they can abuse it.
"So an operator can balance it by limiting the amount of jackpots in their portfolio for one and suppliers can balance it by varying the actual win frequency. And when the expected fallouts will be. A lot of it is down to the maths design."