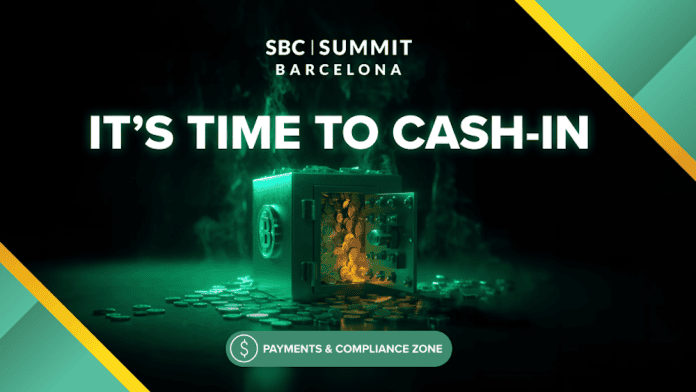 With many players choosing digital platforms to game, it has become essential for companies to establish a seamless and harmonious relationship with financial institutions. With that in mind, SBC has announced the return of the 'Payments & Compliance Zone' at its global betting and igaming show SBC Summit Barcelona.
Over 10,000 delegates will convene at SBC Summit Barcelona, hosted at Fira de Barcelona Montjuïc from 19-21 September. The zone will offer delegates an immersive experience, through a dedicated exhibition area and conference schedule. The agenda will showcase an line-up of experts who will share insights on critical topics such as payment laws, global compliance and anti-fraud strategies.
Rasmus Sojmark, CEO & Founder of SBC, said: "Payment-related intricacies and regulatory compliance inherently involve complex subject matters, particularly within an industry that constantly undergoes regional evolution. This is why we are committed to providing a wealth of information through our expert speakers who will delve into the topics delegates are most passionate about."
On the show floor, delegates will have the opportunity to network with Heads of Payments from leading international operators, payment service providers, Compliance Directors and other leading safer gambling specialists.
Moreover, they will get the chance to explore an array of solutions, open banking advancements, identity verification technologies and seamless onboarding products from a range of service providers. Zone exhibitors include brands such as Adyen, IDnow,Trustly, Adyen, Jeton, ISX Financial, Paytently & Paynovate, Payhound, Colibrix, Paycash, Payretailers, Paysafe, Payfutue, Paybrokers, Nexi Group, The Kingdom Bank and many more.
The 'Payments & Compliance stage', one of seven across the summit, will feature two conference tracks guiding delegates through the intricate landscape of payments and compliance. Taking place on the first day of the event, this will focus on compliance on a global scale, tackling subjects such as market entry, payment laws and customer experience. Day two's Payment Innovation track, will delve into technology, with discussions on open banking, cryptocurrencies and revolutionising anti-fraud strategies.
The 'Everything, Everywhere, All-Of-The-Time – Managing Marketing, Tech & Compliance,' session, will see Grainne Hurst (Director of Corporate Affairs, Entain Group), Abby Cosgrave (Chief Legal and Compliance Officer, LeoVegas), Sam Brown (CCO, Rootz), Roger Redfearn-Tyrzyk (Director Global Gaming, IDnow) and panel moderator Dee Maher (Chief Legal & Compliance Officer, Compliance Consultants, examine the impact of regulation on customer experience.
The session will also explore the struggles operators face in providing an engaging user experience, while dealing with restrictive compliance and how regulatory frameworks can be designed to encourage innovation in customer experience.
'Efficiency, Safety And Affordability: Open Banking In 2023' will explore whether open banking can be an asset to the industry in an age where social responsibility is vital to operators. Andrejs Cuzans (Head of Fraud, Risk and Payments, Eyas Gaming), Vasilije Lekovic (VP of Gaming, Trustly), Bryan Cherrett (Head of Payments, Kwiff) and moderator Luca Giancola (Head of Antifraud, Payments and Risk, Superbet), will analyse the way data is shared and utilised and how it can help operators communicate more efficiently with customers.
'Collaborating For Conversion: Making Marketing And Payments Work' panel will discuss the ways payment and marketing teams can work together to mutually benefit one another. Panellists Christian Reinheimer (Group Director Payments Product, LeoVegas), Chris Smart (SVP – Global Gambling & FX Sectors, Emerchantpay), Agata Smilgin (Head of Payments, TLF), and Liron Warhaftig (VP Product, BetMGM) will explore how novel payment options and checkout processes can be tested with the help of this collaboration and alternative avenues for the payment department to leverage marketing data and analytics, opening up new horizons for strategic utilisation.
In addition to the Payments & Compliance Zone, delegates attending SBC Summit Barcelona will have the chance to explore four other dedicated zones within the summit. These include including the Sports Betting Zone, the Casino & iGaming Zone, the Affiliate, Marketing & Media Zone and the Emerging Tech, Blockchain & Metaverse Zone, showcasing the latest developments and trends in their respective domains.
SBC Summit Barcelona is taking place at the Fira de Barcelona Montjuïc, between 19th-21st September.
The Early Bird ticket will grant you access to SBC's biggest ever exhibition conference content for only €400.