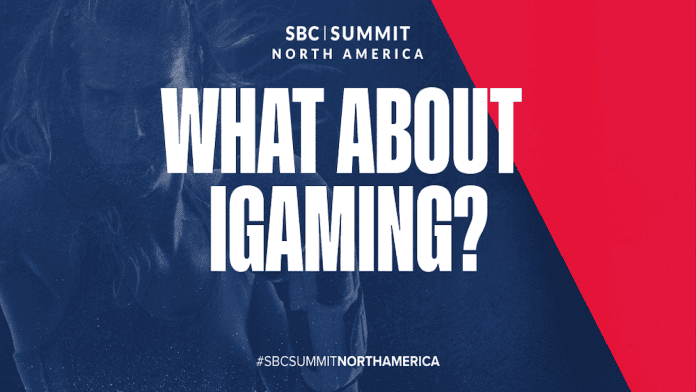 While sports betting is legal in 36 US states, the igaming industry may appear to be falling behind in the US market. However, as worldwide revenue continues to outpace that of its wagering counterpart, the future of this vertical is not to be overlooked.
The 'iGaming Americas' conference track at SBC Summit North America, taking place at the Meadowlands Exposition Center, is to focus on the future of online casino and prepare the audience for its potential expansion beyond the current six states.
On the first day of the event (May 10), industry experts will engage in thought-provoking discussions on the ideal launch models for igaming in comparison to sports betting, the implementation and integration of new technologies and innovation, how tribal brands can leverage technology to compete with mass-media-driven brands, the growth phase in Ontario, the current status of legislation between different states, and the potential legalisation in New York.
Highlights include:
The panel discussion titled 'iGaming Launch Models – Follow Sports Betting or Forge Your Own Path?' will focus on the best approach for new market rollouts, in contrast to betting launch models that traditionally emphasize customer acquisition. The panel will provide expert insights into alternative models that recognize the intricacies of the sector and effectively leverage the established customer bases of retail casinos.
The panel will feature Matthew Sunderland (SVP – iGaming, Caesars Entertainment), Matt Para (Principal, 10MB), David Senior (Head of Sportsbook, Betsson Group) and Joseph Bunevith (Director of Client Solutions, GLl). Becky Kingman-Gros (COO, iGaming Player & GGB Magazine) will moderate the discussion.
'Tribal Innovations: Technology' will delve into the challenges faced by tribal brands in competing with mass-media-driven businesses. Panellists will attempt to answer how tribal groups can leverage their existing technology infrastructure to gain a competitive edge and how technology can help these groups identify and cope with legislative and regulatory obstacles.
Saverio 'Sal' Scheri (COO, Agua Caliente Casinos), Dan Marcus (Head of Sportsbook & Interactive Gaming, Choctaw Casinos & Resorts), David Bretnitz (Senior Sales Director, Kambi), Valerie Spicer (CEO, Trilogy Group) and Steve Berman (CEO, BettHouse) will deliver expertise, with Sheila Morago (Executive Director, OIGA) on moderation duties.
An 'iGaming in New York: What's going on in the latest opening state?' discussion will feature Joseph Addabbo Jr (State Senator, New York 15th State District), Lee Terfloth (COO, Out The Gate Inc) and Katie Peters (Public Policy SVP, FanDuel), who will explore the potential of igaming in a state where sports betting has already raked in over $1.6bn in handle and $72.9m in tax revenue.
The discussion will be moderated by Catie Di Stefano (Director of Community Marketing at onlinegamblers.com), who will help uncover why igaming is now on everyone's radar and what the current situation is.
Rasmus Sojmark, CEO & Founder of SBC said: "There are certainly valuable insights to be gleaned from the launch of sports betting products and services in most US states.
"However, it's important to recognise that igaming is a distinct industry vertical with enormous potential and as such, it should be examined separately. For gambling brands, getting there early could be a game-changer and present a significant opportunity.
"The panels of the 'iGaming Americas' conference track provide an excellent opportunity to delve deeper into this fascinating topic and explore the untapped 'goldmine' of potential for anyone interested."
Get your passes on the SBC Summit North America website. Group passes are available at a discounted rate of $895 (3-day pass) and $795 (2-day pass).