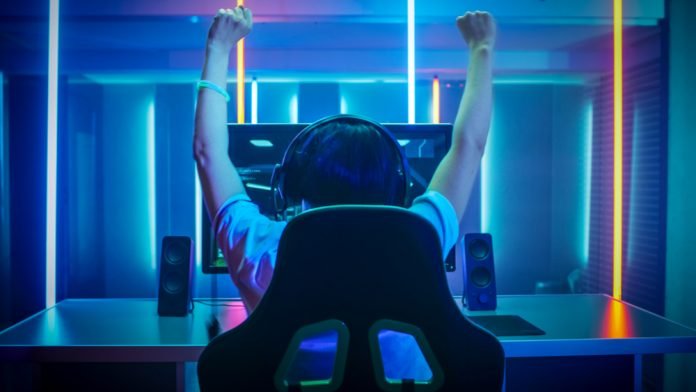 Making his prediction for the year ahead within the slot sector, Habanero's head of business development, Arcangelo Lonoce, said: "I expect to see slot products to continue moving towards softer, more simplified and entertaining models, purposefully moving away from the traditional concept of winning and losing to move towards a more entertainment-based experience.
"The market does this through the exploration of peripherals, like storytelling and game design, as well as gamification and the spread of new trends and challenges."
In the first episode of our SlotBeats Spotlight series looking into the year ahead, we asked our experts for their initial projections for the wider slot sector going into 2022.
Habanero's Arcangelo Lonoce: With Habanero seeing record numbers and entering several key markets over the past year, 2021 was a key year for us and we expect to capitalise on the growth we saw in it.
We launched with some exciting up-and-coming operators, as well as some key players in regulated markets like 888, LeoVegas, Codere and William Hill, with whom we've seen great results.
Having prepared for entry into newly regulated markets in Latin America, Africa, and Europe, and kept a close look at the US, we anticipate seeing the results both financially and in terms of footprint in the months ahead.
Many operators are now striving to capitalise on emerging markets and become pioneers, and while some markets are more alluring than others due to the specific regulations in place, there are opportunities emerging all across the globe.
Habanero stands out from the competition by supporting both its own growth and the growth of its key partners in newly regulated regions, like the Netherlands, Germany, Argentina, Colombia, and Panama.
Lady Luck Games, CEO and founder, Mads Jørgensen: I think we're going to see more and more new styles within slots as 2022 progresses. There's been some seriously innovative titles arriving on the market in recent months that go far beyond what we're used to, completely rejecting traditional gameplay mechanics such as reels and win lines. 
Players, especially those of a certain demographic, yearn for entertainment before anything else. It's our job as innovative slot suppliers to come up with stand-out new games that keep them engaged.
Naturally, all of the old favourites will still remain, but I think there's going to be a lot of pressure put upon them by newer studios that aren't afraid to be brave and think outside of the box.
Vladimir Malakchi, CCO at Evoplay: Our goals for 2022 and beyond will be focused around growth and development, both in product and business. We will expand our portfolio with new games and add new impressive functionality to existing hits, offering players new gaming emotions as part of their favorite entertainment. In short, the next year for Evoplay will be a year concentrated around gamification.
In 2020, we already did dozens of experiments – such as including a bonus buy feature in many games, diversifying one game with variations on the the number of paylines, and adding a separate version with a jackpot. A separate vector of work is instant games, so players should expect to see more exciting genres and technical implementations soon.
From a business point of view, these are new opportunities for scaling our business, entering new markets, and expanding on the partnership networks in place within certified regions. For now, I can single out a full-fledged entrance into Bulgaria in the light of updated regulations, as well as Europe, and from the latest interest – the Nordic region.
Julian Jarvis, chief executive officer at Pragmatic Play: We expect the slot sector to continue to grow in 2022. The leading providers will continue with a high frequency of releases along with new ideas and mechanics.
As ever, we plan to be the leader in this new era of disruption and innovation and to lead the market in terms of both volume and quality of slots released.
Mark Claxton, head of games at iSoftBet: I think we will see a rise in more social slot experiences, such as multiplayer and crypto-inspired games. The concept of playing and winning together is similar to the thrill of group pulls on the slots or being at the Craps tables in Vegas.
Streaming has opened a window over the years to an audience that wants to experience slots. With multiplayer possibility, there is less of a financial risk due to the pooled funds, which ties in nicely with responsible gaming as players can limit their stakes.