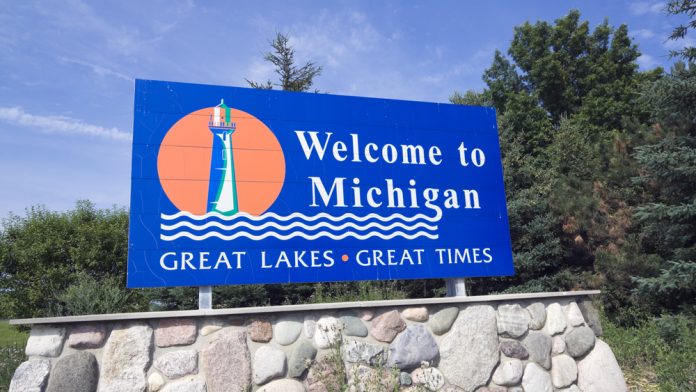 4ThePlayer lauded a "major milestone" in the slot provider's US expansion after obtaining a full licence for Michigan's igaming market.
The full licence, awarded by the Michigan Gaming Control Board, builds on the company's provisional licence that it gained in October 2022 as the firm looks to reinforce an "established presence" in the US and expand in the "flourishing online casino market of Michigan".
Chris Ash, Business Development Director, and Co-Founder of 4ThePlayer, stated: "We are overjoyed to announce this latest achievement in our US market strategy. Michigan's online casino market, one of the most successful in the country, presents an exciting landscape for us to share our unique and innovative games with a passionate audience.
"We are also actively working on expanding our presence into additional states, underscoring our commitment to regulated markets in general. We invite all interested parties to meet us at G2E in Las Vegas for a deeper dive into our exciting plans for the coming year."
Through the brand's provisional licence, the supplier had already introduced a plethora of slots to the region, having launched 9k Yeti and 3 Secret Cities with partnered operators in the Great Lake State.
Included in 4ThePlayer's announcement, the provider revealed plans to launch "US-first releases" that are "created specifically with the US market, as well as others, in mind" later this year.
"The full Michigan licence is highly significant for our expansion in the US and the overall growth of our company," commented Henry McLean, Co-Founder and Commercial & Marketing Director at 4ThePlayer, when questioned by SlotBeats on the impact of the full licence.
"Acquiring the full licence means we have passed the stringent regulatory requirements of Michigan's Gaming Control Board, further reinforcing our commitment to meeting and exceeding industry and regulatory standards.
"By fully establishing our footprint in Michigan, we not only anticipate a positive revenue impact from our existing and upcoming titles, but we also expect a strong boost in brand visibility and credibility as more casinos and players are exposed and enjoy our games.
"Overall, the full Michigan licence significantly propels us forward in our US market expansion strategy and plays a crucial role in our broader growth objectives. We hope to announce further US states in the not-so-distant future, so watch this space."