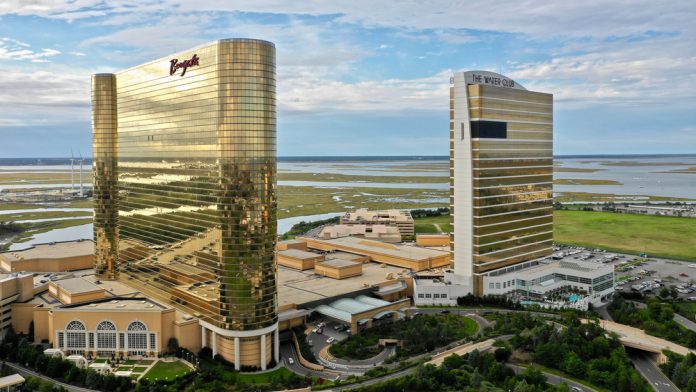 The Borgata casino, Atlantic City's top-earning casino, is set to undergo a $10m slot floor renovation, according to the new President and COO of MGM Resorts casino, Travis Lunn. 
Speaking to the Associated Press, Lunn stated that the Borgata casino's slot floor is set to be upgraded, with 300 to 400 new slot machines set to replace older models. 
"I already have $10m that I intend on spending on the slot floor to update the product that we have available," he said. "Our guests come in looking for a certain gaming experience, and we currently don't offer some of the products that our competitors offer."
The current gaming floor includes 4,000 slot machines, 180 table games and 50 poker tables, along with a BetMGM Sportsbook.
The announcement comes nearly two months after Lunn became the Borgata's President, as he stated that the investment is a "healthy thing" for both the Borgata and Atlantic City.
Lunn continued: "A rising tide carries all ships; I'm a believer in that. This destination could use some reinvestment, and so to see Hard Rock come in and reinvest, and Ocean reinvest in their product, is something I'd leverage.
"I look at Borgata and say, 'What do we need to do to stay relevant and stay competitive?'" he said.