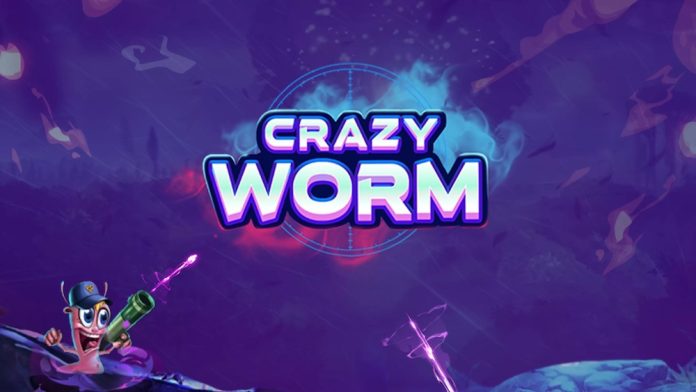 Pascal Gaming has extended its instant game product portfolio with the launch of Crazy Worm, which sees players wager on a higher or lower-style game mode.
Introducing players to a bazooka-wielding worm sporting a Pascal Gaming hat, Crazy Worm allows players to guess whether a multiplied bet value will be higher or lower than the player's selected odds.
Players will select what value they believe the bet will reach, or be higher than, and this in return will decide what odds are to be placed on that bet. These odds are always displayed with a percentage chance of the bet paying off. Once the player has chosen their stake, they can then start the game round.
Once each game round begins, the worm will shoot his bazooka at the multiplied bet value as it reveals the updated value for that round. If the value reveals a number higher than, or equal to, the player's selected wager, then the player will receive a winning payout relative to the bet they selected.
For example, if a player selects that the multiplied bet value will be higher than, or equal to, a value of x1.1 – the minimum stake – and the bazooka shot reveals a value higher than x1.1, the player will be awarded a prize of x1 their stake as the chances of winning would've been 95 per cent.
If a player decides that they want to wager on the bet value being higher than x2, and the bazooka reveals a value greater than x2, players will be given a payout of x2 their stake. This is due to the chances of winning being 48 per cent.
If the multiplied bet value reveals an amount lower than the player's selected wager, the player will lose their stake before being taken to a new game round to select their next bet.
Crazy Worm offers a maximum win of up to x10,000 the player's stake with an RTP of 96 per cent. if readers would like to try Crazy Worm for themselves, they can do so by clicking here.