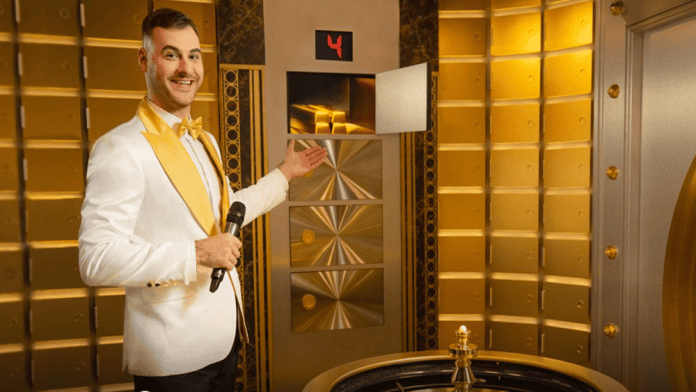 Evolution have announced the launch of Gold Bar Roulette, which becomes the latest addition to the company's live roulette roster.
With Gold Bar Roulette's new feature, players can choose their own lucky numbers by selecting where to place different multipliers, instead of receiving multipliers on random numbers.
Todd Haushalter, Chief Product Officer at Evolution, stated: "Having witnessed the amazing popularity of our Lightning Roulette game, we know there is an appetite for unique roulette games that add extra suspense, entertainment and potential for big payouts.
"We also know how much players love big multipliers, so for Gold Bar Roulette we thought why not go a step further and give the player more control—why not let the player choose what numbers will pay big – and how big the payout should be?"
In the game, players can win gold bars worth x88 their original bet with multipliers from what is a fairly straightforward game of roulette. A random amount of gold bars can be won when winning on a straight up bet and can be used to place more bets. These gold bars stay active in the player's account for up to 180 days.
Players can choose to stack multiple gold bars on a straight up bet, with the multiplied payouts growing accordingly. Gold bar bets and chip bets are kept separate, with gold bars holding their own value as well as their x88 multiplier value.
WIth live entertainment titles becoming more popular, Gold Bar Roulette looks to take advantage via an interactive environment. At the start of every round, the live host opens a bullion vault to reveal how many gold bars are on offer.
Haushalter added: "In Gold Bar Roulette, the golden wheel and Gold Bar vault environment is spellbinding. Players just love it when the number of Gold Bars that can be won is revealed, and then having the freedom to stack high their won Gold Bars on their own lucky number or numbers.
"The Gold Bars offer the chance of some big, multiplied wins—depending on how players choose to use their Gold Bars it's possible to reach multiplied payouts as high as 10,000x or even double that!"
This latest roulette title comes shortly after Evolution acquired slot studio Nolimit City in a deal that could be worth €340m, with the deal initially seeing an upfront consideration of €200m due and a number of earn-outs potentially raising that figure by a further €140m.