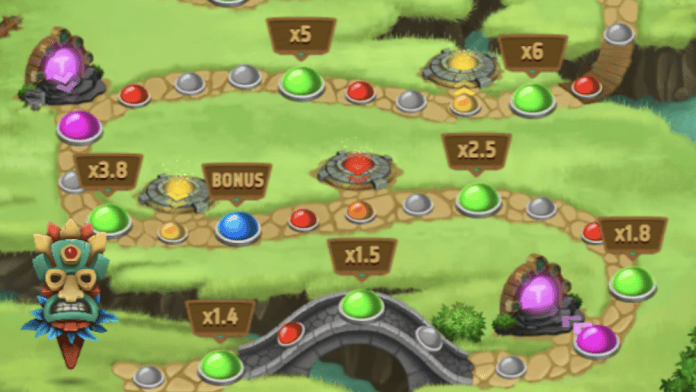 Galaxsys, an igaming provider with a 'non-traditional' focus on fast and skill games, has launched its latest board game-inspired title, Totem, Roll the Dice, Roll the Board.
In a bid to provide players with 'the perfect combination of strategy and luck', Galaxsys' latest online casino title sees players move along a board game by rolling a dice to determine the number of steps taken within the game.
Gil Soffer, Senior Vice President of Sales and Business Development, commented: "Our Totem, Roll the Dice, Roll the Board is the newest game addition to our portfolio of 26 fast and skill games that includes a range of instant, crash, mines, and Plinko games which are available in multiple regulated markets to over 100 global partners.
"The Totem game has been designed to include bonus functionalities intended for player engagement and to increase the marketing toolkits available for partners. These include dynamic animations, including in-game engagement features such as FreeBet and FreeAmount bonuses, which provide an option to award bonuses to the players, with terms set by the operator."
As players advance across the board, the totem game piece will land on different coloured circles along the path. On some of these circles, multipliers are displayed, awarding players with an instant payout as their chosen stake is enhanced by the multiplier.
Other circles include bonus features, such as purple teleporters that send players further up the game board, yellow teleporters that send them backwards and worsen their position and blue stones that send players to a bonus wheel game mode that can award from x0.5 to x16 their bet.
Soffer continued: "Our game architecture includes hash-based cryptographic verification technology that ensures that the outcome of the games is entirely random. After the end of each game, players are allowed to confirm the randomness of the results.
"For true randomness, Galaxsys only uses the most reliable and high-end random number generator technologies in all our games – for example, we deploy the Quantum Random Number Generators from the world leader in quantum-safe crypto solutions – ID Quantique. We are positive our partners shall 'roll' this game out to their players to enjoy."
Furthermore, players can land on red stones, which sends them back to the start of the board empty-handed.
If readers would like to try out the demo version of Totem, Roll the Dice, Roll the Board, they can click here to be directed to Galaxsys' official website.