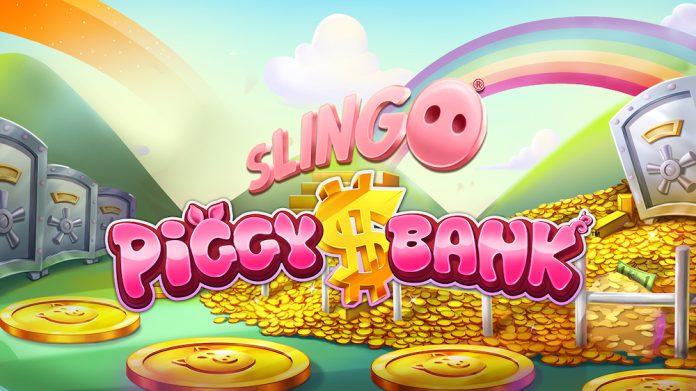 Gaming Realms has broadened its hybrid slot and bingo game series with the launch of Slingo Piggy Bank, inspired by Bettson's slot release Piggy Bank.
Presenting players with a 5×5 reel board and a selection of random numbers between one and 75, Slingo Piggy Bank spins through a bottom reel to reveal five numbers at a time that players will hope match up with those numbers. 
Bottom reel numbers that match any numbers across the board will then become highlighted with 'Slingo' placed on them, filling a space on the reels as the player attempts to form winning Slingo lines in a bingo-like format.
Mouhcine Jalili, Director of Partnerships at Gaming Realms, stated: "Slingo Piggy Bank offers vibrant visuals and a fun aesthetic whilst providing deep mechanical ingenuity that enables unique styles of play and strategies to be implemented.
"Our latest Slingo title immerses players within a game that they control through choices around whether to gamble or not, which mystery options to choose and where to place their wild numbers and we are certain it will be a hit around the world."
Other features to Gaming Realms' latest Slingo release include wilds and super wilds, with wilds allowing the player to choose a number to place a 'Slingo' over on the wild's respective reel, and super wilds allowing players to select their desired number across any reel.
Additionally, free spins symbols can drop onto the bottom reel, awarding one extra game round when they appear.
Forming multiple winning Slingo lines will progress players up a ladder prize table to the side of the reels, with players needing at least three lines for the minimum prize of x1 the player's stake.
Furthermore, collecting eight or more lines will take players to a pick-me bonus game, in which they can select a number of hidden prize values depending on the number of lines they achieved in the base game. Multipliers are also available in this feature.