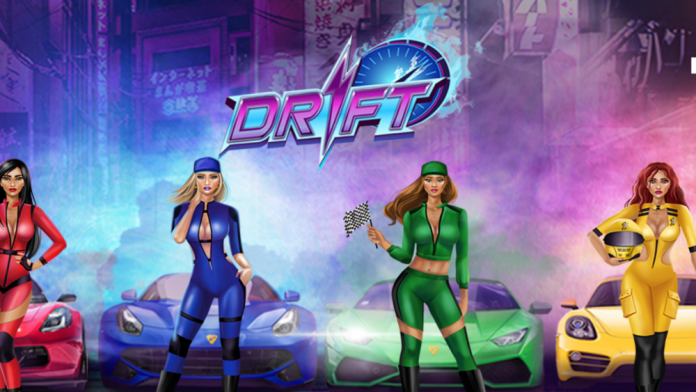 Drift, a drag-racing themed title, is the latest release from igaming developer Pascal Gaming. 
With a maximum win of $20,000 and an RTP of 96.37 per cent, Drift allows players to press and hold down the gas button to drift different cars and increase their winnings without burning out the wheels. The longer players hold the button to drift, the higher the risk of bursting the tyres.
Players can bank their earnings after drifting for an extended period of time, in the hope that they can take their payout before the car explodes and the player loses their winnings.
The player can release the press and hold gas button at any time to take their preferred winnings, in which case a timer will provide five seconds to allow the player to choose between taking their winnings or continuing to hold down the gas and earn a larger payout. If the player does not make the decision within five seconds, then the game will automatically cash out your winnings.
Once the player cashes out their earnings, a random multiplier will be applied. These multipliers range from x2 and x50 the players cashed out winnings.
A bonus game can be randomly triggered at any point in the main game. If a golden wheel pops up once the gas button is pressed, players must drift the car until the wheel reaches a pre-marked size. Players must be careful to reach this size as any further drifting will see the wheel burn out and the bonus feature lost along with the main game winnings.
If the player drifts the car for the perfect amount of time, they will be transferred to the first round of the bonus game, where they can select a mystery prize by choosing one of five wheels. Mystery prizes include money, better odds on your drifts and chances to move to the next bonus round where greater prizes are on offer.