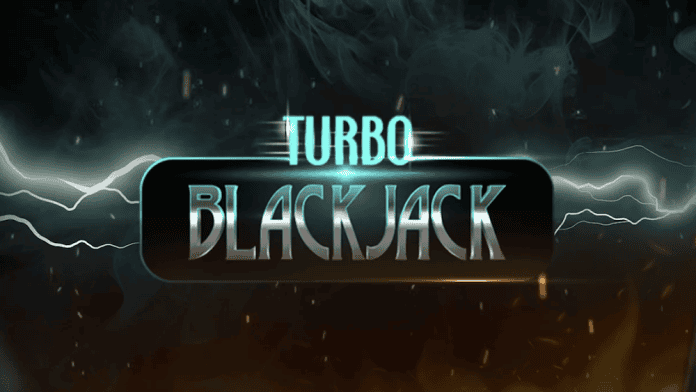 Pascal Gaming has extended its Turbo table games series with the addition of perhaps the most popular table game, launching Turbo Blackjack. 
Turbo Blackjack showcases fast rounds of Blackjack by presenting players with a dealer's box and three playing sides on which the players can place bets. This allows players to play three rounds of Blackjack at once, while being able to place varied wagers. 
The game uses eight decks of 52 cards, with playing card royals, Jacks, Queens and Kings, representing a value of 10, while all numerical cards represent their displayed value.
Additionally, as with most Blackjack games, Ace cards will count as either one or 11, depending on which value will help the player the most when dealt an Ace.
Players will be able to perform the typical Blackjack functions of 'hit' and 'stand' after their dealt cards have been revealed, while also being able to 'double' their bets, make two separate hands using 'split' and give in using 'surrender'.
This 'surrender' function is only available on the first two cards, removing 50 per cent of the player's stake and kicking them out of the game round.
While supporting over 20 languages and 250 currencies, Turbo Blackjack offers an RTP range of 92.05, 96.3 and 99.47 per cent.
If readers would like to try their hand at the Turbo Blackjack demo, they can click here to be taken to Pascal Gaming's official website.