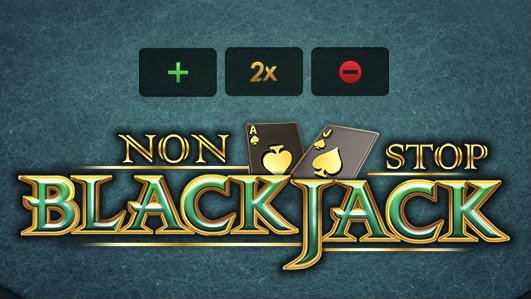 Pascal Gaming has added to its product offering with the release of its latest table game, Non-Stop Blackjack.
Implementing provable fairness calculator, storylines and an unlimited number of players, the table game is said to "contribute to the increase of player engagement" with its "creativity and user-friendliness".
Based on "one of the most popular table games", Non-Stop Blackjack is a card game that reveals a dealer's and a player's box, allowing for an unlimited number of players to play in the same round and place bets during the betting time.
In order to win the game, the players must collect 21 points and score more than the dealer's cards.
The release follows BetConstruct's integration of two new third party games from Pascal Gaming including titles Magic Dice and Pascal.
Being the two latest bet-on additions to Betconstruct's portfolio, Magic Dice offers players to predict the sum of the dice in the range from five to 30. A correct prediction awards players with their corresponding winning amount, however, if the result is not predicted correctly, the game is lost.
Meanwhile, Pascal has ongoing rounds with four wheels in the game. These spin independently to create "dynamically increasing odds". The player chooses how many wheels to play with and, in order to win, the cashout must be made before the wheel stops.