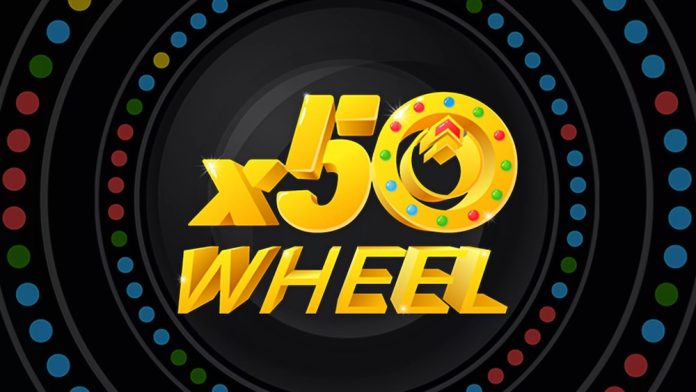 Pascal Gaming has swelled its instant game portfolio with x50 Wheel, a Roulette-inspired title that has player's guessing: Blue, red, green or yellow?
With this game, players are tasked with wagering on which section of a Roulette-style wheel they think a ball will land in. The wheel is divided into 54 sections, with 26 blue, 17 red, 10 green and one yellow sections available.
Sticking to the fast-paced nature of its instant game portfolio, x50 Wheel allows players just seven seconds in between game rounds to select how much they want to wager with, and which colour to place their bets on.
Due to the varying sections available for each colour, however much money the players win for each bet depends on the colour that they have selected. Wagering successfully on blue will provide a multiplied bet amount of x2, while red, green offer x3 and x5 respectively.
When betting successfully on yellow, players will win a multiplied bet amount of x50. These odds are displayed underneath each colour, alongside a counter that shows how many other participants have wagered on said colour.
This game also offers a live bet tracker, allowing players to keep track of which bets they have placed previously, which have won, which have lost and the stakes that have been wagered.
The tracker tool also displays a live-feed of other players' bets, including a 'top winners' leaderboard that shows the biggest wins achieved in a single x50 wheel round.
Furthermore, players will be able to see which numbers have been revealed in the previous 24 game rounds, which might help to inform their decision on what colour to wager on next.
If readers would like to try their hand at the x50 Wheel demo, they can click here to be taken to Pascal Gaming's official website.