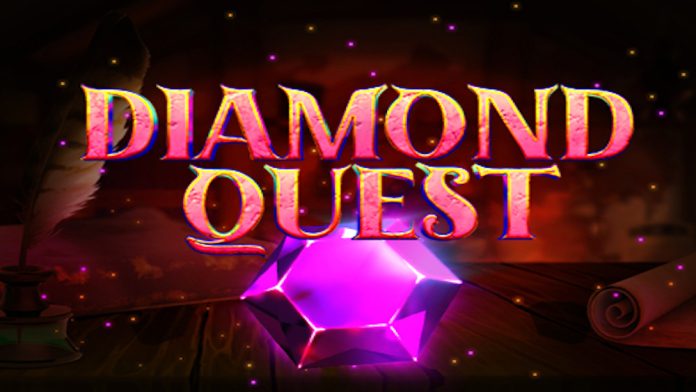 Looking to extend its instant game portfolio, PopOK Gaming has released Diamond Quest, a minesweeper-inspired game with four progressive jackpot prizes on offer.
Tasked with finding diamonds in a 5×5 grid, players will receive multiplier prizes for each diamond they select, with the multiplier increasing for every consecutive diamond that is selected.
When having selected at least one diamond in the game round, the ability to cash out the multiplier winnings will be available. Alternatively, players can continue to select squares in the grid to try to find more diamonds and increase their payout.
However, if players select a square that has no diamond behind it, they will lose their multiplier prize and return to the start of the game where they can choose to wager again.
While players select their preferred stake, they can also decide how many diamonds they want to appear in the grid, with higher multipliers provided for game rounds with the least diamonds in play.
This allows the game to have a maximum base game win of x23,074, which is awarded for players who luckily manage to select eight diamonds in a row when they have chosen to have 15 empty squares in the game round, meaning that only 10 diamonds are available.
Additionally, a larger win can also be found via the game's jackpot functionality, which is triggered randomly after a single game round.
In this jackpot game mode, players are tasked with selecting from boxes with hidden jackpot diamonds behind them. Once the player has selected four diamonds of the same colour, they will receive the diamond's respective jackpot prize, which is displayed throughout the game above the grid. 
If readers would like to try out the Diamond Quest demo, they can click here to be taken to PopOK Gaming's official website.