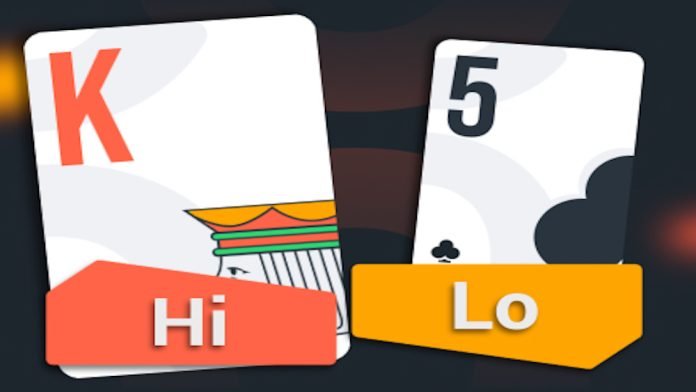 Players are tasked with guessing higher or lower as PopOK Gaming extends its instant game catalogue with the addition of Hi Lo.
As the game begins, players are presented with a random playing card, from two through to Ace. Once presented with this card, players are to select how much they want to wager on the game round.
After selecting their wager, players must then decide if they want to bet on a new revealed card to be 'higher or equal to' or 'lower or equal to' than the initially presented card.
When players have allocated their stake to either of the betting options, they will have three cards to choose from. These cards will then reveal their value, with the player's selected card either resulting in a win or a loss, depending on what the player wagered and if it was higher or lower than the initial card.
The payouts that are awarded to the player for guessing correctly differ depending on what the initial presented card was and what the player wagered on.
For example, if the initial card was two, and the player wagered correctly on higher, then a x0.96 multiplier would be applied to their stake. However, if the initial card was two and the player wagered correctly that the revealed card was 'lower or equal to' two, they would receive a payout of x16.32.
While this game offers an RTP of 96 per cent, players can also randomly trigger the jackpot game mode which will award one of four progressive jackpot prizes.
If readers would like to try out the Hi Lo demo, they can click here to be taken to PopOK Gaming's official website.