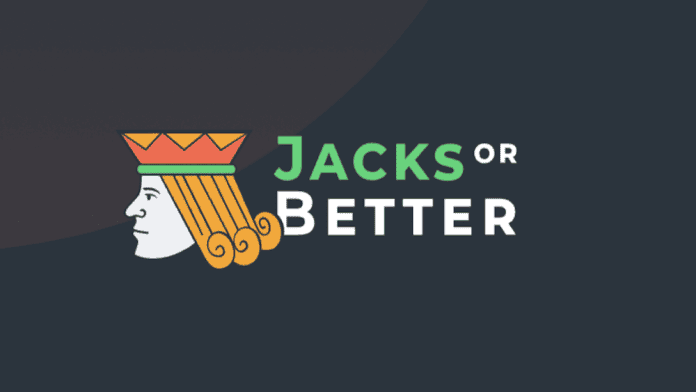 Deal and draw in PopOK Gaming's instant game release Jacks or Better, which challenges players with finding pairs and sees them hope for a royal flush.
In the game, players are tasked with selecting their preferred bet before hitting the 'deal' button to confirm their bet and reveal five random playing cards.
Players will hope to land as many pairs as possible in these revealed cards, as a paytable sits above the cards to display the multiplied bet amount prizes that will be awarded if certain card combinations are revealed.
Once the first five cards have been revealed, if several of these cards combine with each other to make a possible winning combination, these cards will be held while the rest of the five cards are reshuffled to reveal the final set of cards, increasing the game round's win potential.
When these new cards are turned over, alongside the held cards, the five cards on show will represent the player's hand. This hand will then payout any potential prize values that have been revealed in the prize table above the cards.
With rarer combinations providing higher multiplier prizes, the prize table is as follows:
One pair of Jacks or higher (x1 the player's bet)
Two pairs of any cards (x2)
Three of a kind (x3)
Straight (x4)
Flush (x5)
Full house (x8)
Four of a kind (x25)
Straight flush (x50)
Royal flush (x500)
After having a successful game round, players can choose to gamble their winnings in order to double the payout. This presents players with one revealed dealer card and four hidden playing cards.
To double their winnings, players must select one of the four hidden cards and hope that its value is higher than the revealed dealer card. Losing this gamble will return the player to the base game empty-handed.
Furthermore, four progressive jackpot prizes are on offer in the game. The jackpot game mode can be triggered randomly on any game round as players get the chance to win one of four displayed prizes that sit at the top of the game screen.
If readers would like to test out the Jacks or Better demo, they can click here to be directed to PopOK Gaming's official website.