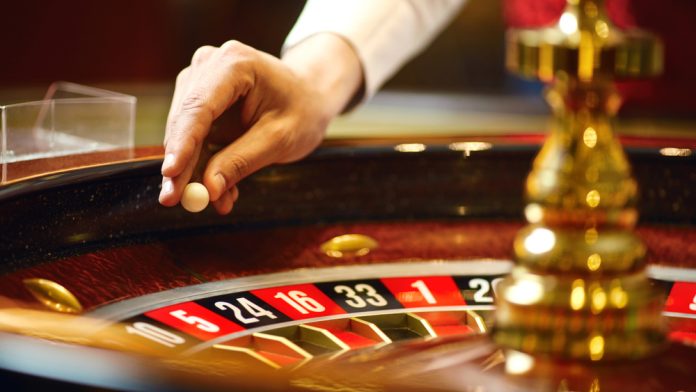 PopOK Gaming has added to its live casino portfolio with a live dealer version of a staple casino game, Live Roulette.
As a Roulette game, players can wager on which number, colour or range of numbers a white ball will drop into as they stake their bets in between each game round. The total numbers range from zero to 36 with the colours of red and black.
If the ball lands in a colour, number or number range that the player had wagered on, they will receive a respective multiplied bet amount prize depending on the odds of their bet.
Using an RTP of 96 per cent, players are able to make a straight-up bet by placing their chips on a specific number. Also, players can make split bets, placing their chips in between two numbers and receiving a payout if either of those numbers are placed.
Moreover, players can make street bets, allowing the player to place one chip across three numbers in a row. If the ball lands on any of those three numbers, a prize value will be paid out.
Corner bets are available as players cover four numbers in a row with one bet, while six-line bets can also be made, providing a winning payout if one of those six numbers is revealed.
Players can also make column bets using the '2 to 1' selection at the end of each column of 12 numbers on the roulette board. This will cover all numbers in the column selected, paying out if one of these numbers lands.
Dozen bets are included, covering either the first, second or third 12th on the roulette board. If a number in the chosen 12th lands to win, players will receive a payout prize.
Alternatively, other options for players to wager on include whether the number will be red or black, odd or even, whether it will land between one and 18 or 19 and 36 and special bets where players can choose as many specific numbers as they wish.
Furthermore, four neighbour bets can be placed, placing chips on an assortment of six split or straight up bets. These neighbour bets include Tiers, Orphelins, Voisins and Spiel variants.
Finally, four progressive jackpots can be won during Live Roulette. The jackpot game mode is randomly triggered at the end of one betting round.
Players are tasked with selecting a number of boxes with hidden jackpot diamonds behind them. Once players have selected four identical jackpot diamonds, they will be awarded their respective prizes.
If readers would like to have a go at the Live Roulette demo, they can click here to be directed to PopOK Gaming's official website.