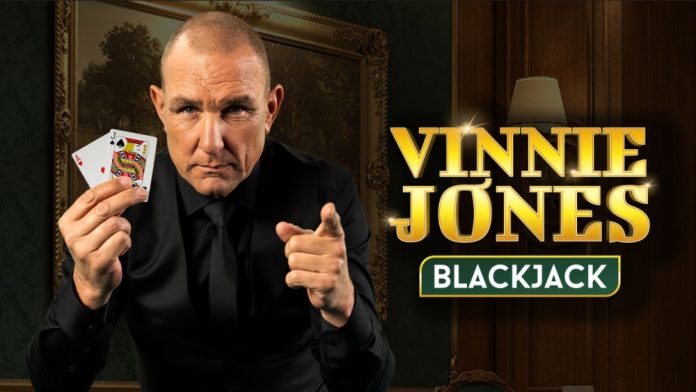 Real Dealer Studios has launched its latest title in its Vinnie Jones series of games with Vinnie Jones Blackjack.
Said to be the first celebrity blackjack title created utilising Real Realer's cinematic approach, players will be able to interact with Vinnie Jones in one-to-one fashion in a members-only club setting. 
Shane Cotter, Chief Product Officer at Real Dealer Studios, stated: "There just hasn't been anything like this on the market before – an RNG blackjack game with this sort of personal interaction, and starring a celebrity to boot."
The experience was made possible by cinematic RNG, a process created by Real Dealer whereby cinema-quality recorded video is integrated into a random number generator-based game framework.
The approach closely mirrors that of Hollywood filmmaking, with professional actors, directors and production crew delivering polished footage of dealers and gameplay.
The game is the second in Real Dealer's Vinnie Jones series, which premiered in September with the launch of Vinnie Jones Roulette. The next game in line to come out is Vinnie Jones Stories Roulette, which will launch on 14 November. Additional Vinnie Jones games are planned for release in 2023.