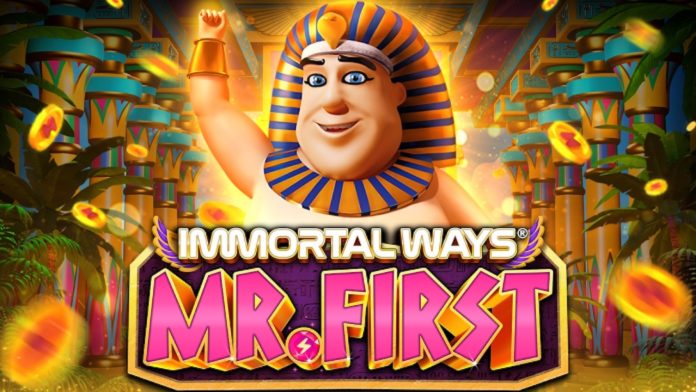 RubyPlay has produced an exclusive slot title for the upcoming B.F.T.H. Arena Best FTN Game Awards, hosted by BetConstruct.
The slot title – Immortal Ways Mr. First – combines RubyPlay's flagship slot series with Betconstruct's AI-generated character that features in an array of games submitted to the B.F.T.H. Awards four categories.
Looking to increase the visibility of BetConstruct's brand motifs, Mr. First, AKN Eye, crypto token FTN and Bahamut, the Awards will dish out prizes for Best Online Casino Games, Best Bahamut Games, Best DECA Games, and Best Game Design.
Dr. Eyal Loz, Chief Product Officer at RubyPlay, commented: "RubyPlay's motto, Gamecraft Unleashed, is best expressed when taking on other industry leaders in a 'best of bread' competition.
"Naturally, there was a wave of excitement at RubyPlay when we heard of the B.F.T.H. Arena Awards program by BetConstruct. It's the first time that we, as a company, have a chance to showcase our talent in all aspects of the business.
"From receiving access to the Mr First IP and guidelines to shuffling our roadmap and delivering the entry in record speed, it's been a thoroughly enjoyable process.
"We know players will love the game and can't wait to take on more opportunities to introduce our winning Immortal Ways series concept to a wider audience."
The submission period for suppliers looking to receive an award is set to close on November 30, while the awards will be handed out on December 13 for BetConstruct's Harmony event.
Ruzanna Elchyan, Head of Gaming at BetConstruct, added: "We're delighted to welcome RubyPlay to B.F.T.H. Arena Best FTN Game Awards. We believe that our beloved mascot Mr.First's transformation into a pharaoh in The Immortal Ways Mr. First will bring an entertaining experience to players.
"We are optimistic that RubyPlay's participation in the Awards will deliver substantial benefits to both sides."