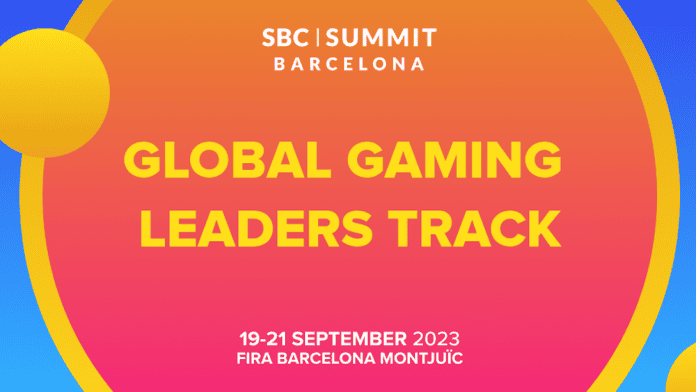 SBC Summit Barcelona will present 15,000 delegates the opportunity to hear in-depth analysis on both established and burgeoning global markets from international experts during a 'Global Gaming Leaders' track.
Taking place at the Fira de Barcelona Montjuïc, the dedicated track will commence on Thursday 21 September, the second core day of the global betting and igaming show.
Delegates will have the chance to gain fresh insights from global leaders as they delve into pressing issues related to global markets, technological implementation and responsible leadership. Panel discussions will include the pivotal role tech solutions has in gaining a competitive edge for brands, the potential igaming holds in US markets, and innovative strategies in regions such as Latin America, UK, Japan, India, and more!
Rasmus Sojmark, CEO & Founder of SBC, said: "As SBC Summit Barcelona is a global event, we have ensured to leverage the knowledge and expertise from a range of diverse perspectives to provide an all-encompassing overview of some of the most profitable markets and emerging powerhouses in the world. This track serves as an invaluable platform to educate attendees on the unique opportunities and challenges of each region."

A panel titled 'Latin America – Navigating Shifting Political Sands – Where is The Opportunity Now?' will discuss the optimistic regulatory developments in the region and how leaders are strategically capitalising on them.
Speakers Jose Duarte (CEO, Betcris), Gonzalo Pérez (CEO, Apuesta Total), Ramiro Atucha (CEO, Vibra Gaming) and Lívia Troise (CEO, Betmais) will explore whether Argentina's success in land-based gaming will influence Brazilian regulations and discuss the role of traditional betting in supporting player engagement and regulation.
'Eastern Europe – Europe's Next Big Opportunity?' will delve into the plethora of emerging opportunities in Eastern Europe as markets rapidly mature.
Panellists George Athanasopoulos (CEO, Novibet), George Mamulaishvili (Head of Administration, Georgian Gambling Association), Darko Živanov (CEO, MaxBet Group), Radim Haluza (CEO, Entain CEE) and panel moderator Dario Jurčić (CEO, NSoft) will explore how the strong position in the region can translate into a strong foundation for international expansion, and the lessons that can be learned from the Eastern European trailblazers.
Furthermore, 'Accessing Africa – Hyper Localised or Over-Hyped?' will focus on the complexities international operators face when entering the region, and how they have inevitably succeeded despite restrictive regulation, technology and political agendas.
Sab Jhooti (CEO, Bonmoja), Tyrone Dobbin (Co-Founder, Sportingbet South Africa), Olabimpe Akingba (Executive Secretary, Association of Nigerian Bookmakers) and Charles Lee (CEO, Kwiff), will explore regulatory changes, the region's burgeoning markets, the role of affiliate and local partnerships, and the investment, technology and strategic partnerships needed for successful operations.
Roundtable sessions will facilitate dedicated regional discussions on Spain, Italy, the UK, DACH, North America, South America, Africa, India and Asia, amongst others, and present attendees with the opportunity to exchange ideas, strategies and pain points with regional experts. 
Other conference tracks on the second day of the agenda include Sports Betting Innovation, Casino & iGaming Innovation, Marketing & Media, Payment Innovation, Technology Innovation and the Player Protection Symposium.
Stay up-to-date with the latest news, speakers & exhibitor additions and conference content by subscribing to the bi-weekly Linkedin SBC Summit Barcelona newsletter. You can purchase your early bird ticket for the discounted price of €400 here.