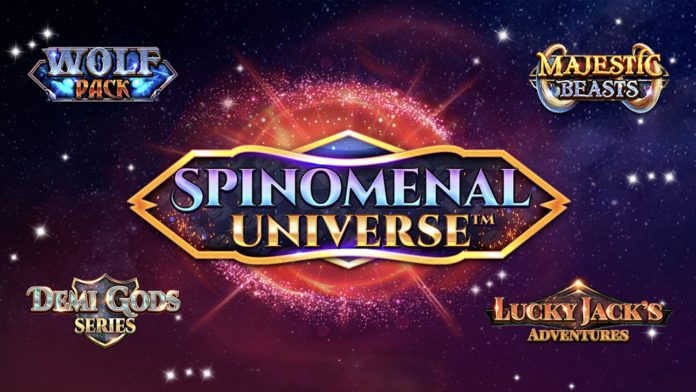 Spinomenal has revealed its shared universe project with the upcoming launch of three titles: Demi Gods IV – Thunderstorm, Wolf Fang – Iron Wolf and Majestic King – Sunset.
The concept of the project will mean that players will be able to 'immerse themselves' in a world where characters from separate series coexist in the same environment.
Marking the grand premiere of the games series and universe, the trilogy of titles are set to be launched throughout May as part of a network tournament campaign.
"Players have come to adore the leading characters from our series and we wanted to take that to the next level by introducing our Spinomenal Universe concept," commented Spinomenal's Chief Commercial and Operation Officer, Nir Ronen.
"Thanks to this industry-first game series strategy, players can immerse themselves in storylines that amalgamate different worlds, and the tournament feature means there are potentially huge prizes on offer each month."
Each game in the project has evolved from original Spinomenal series, including Demi Gods, Wolf Pack and Majestic Beasts.
The first game to make its debut will be Demi Gods IV – Thunderstorm, with the tournament set to commence on May 2, 2022.
According to Spinomenal, the universe concept has been created in an aim to drive "unrivalled engagement and retention levels as players transport themselves into imaginative worlds", and with that, before long, will see players be able to "control their own destinies" by choosing how the next chapter unfolds and which characters they meet next.