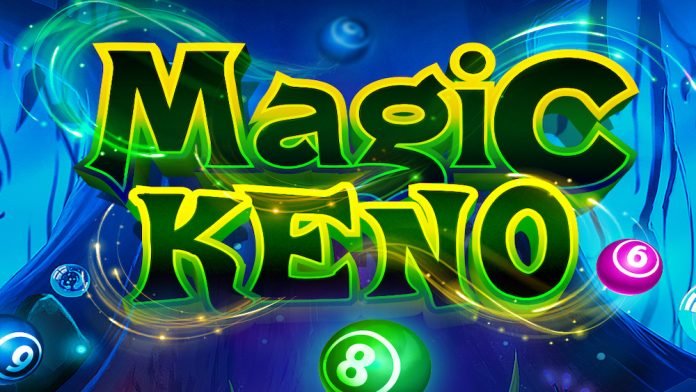 Turbo Games has announced the launch of new instant win game Magic Keno, which follows the format of a traditional Chinese game that dates back over 2,000 years.
Magic Keno sees 40 frogs displayed on the screen as players get to choose whether they want to play a low, medium or high risk game. Choosing a higher risk will cause the player's wins to be more elusive but with larger pays.
Slava Zhuk, Advisor at Turbo Games, commented: "It isn't by accident that gamblers keep playing Keno for ages and don't get bored with it. I'm sure Magic Keno by Turbo Games will add brightness and new experience to the feeling of both devoted players and newcomers."
A witch throws 10 coins over the frogs, with players winning a multiplied bet amount for each frog that catches a gold coin in its mouth. Players can select the frogs that they believe will catch the coins, with a maximum of 10 frogs available to pick.
The more frogs selected by the player, the smaller the bet amount will be for only one frog catching a coin. Players can win different levels of multipliers depending on the amount of selected frogs that catch the coins.
In low, medium and high risk games with 10 frogs selected, if all 10 frogs catch a coin then players will be awarded the maximum win of x1,000 the player's bet. When no coins are collected, a multiplier of x0.4 is awarded so that player's don't end rounds empty-handed.
Magic Keno also comes equipped with a bet history page, so players can keep track of what bets they have placed and payouts they have received.