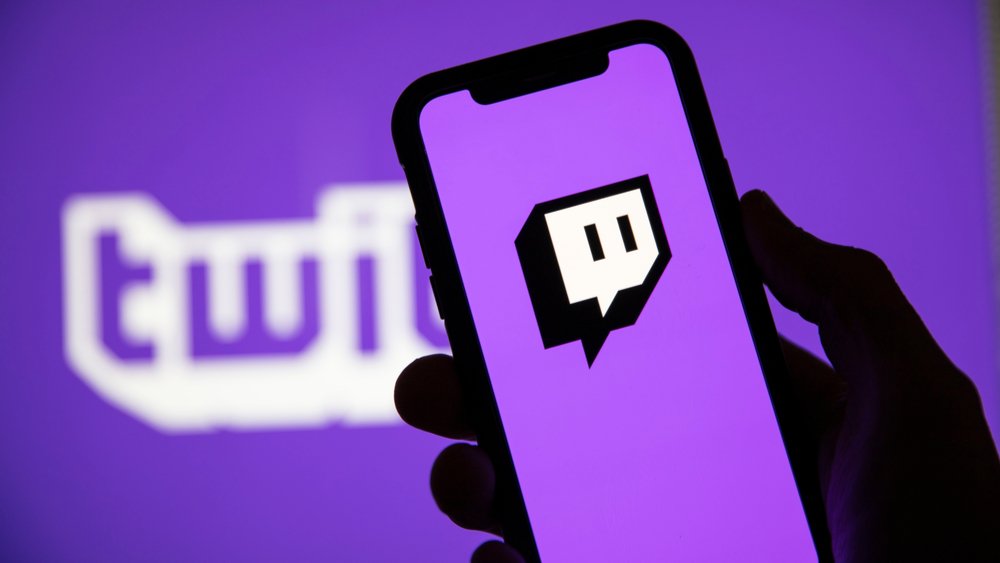 February saw a record-breaking month for slot streamers on Twitch, which saw a new high of 25,365 average slots viewers worldwide on the streaming platform. 
The figures, published in a new report and analysis of the slots category on Twitch for February, highlighted that throughout the second month of the year over 17 million hours of slot content was watched over the streaming platform with 110, 975 hours of content being broadcast, which was up 4.7 per cent from January.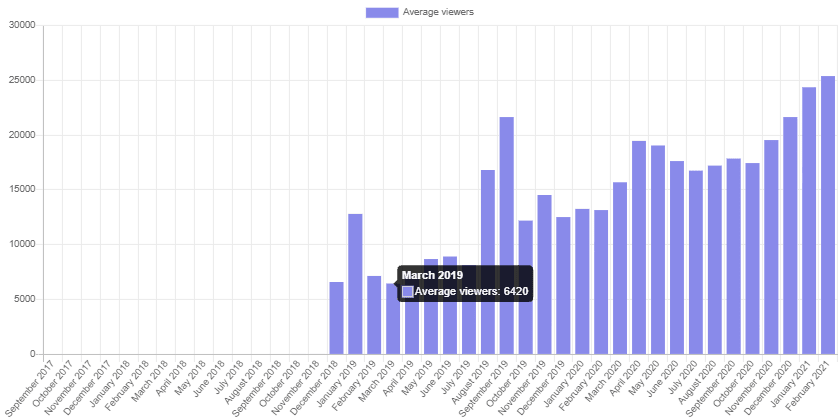 Additionally, the average viewers on slot content was up by 2.4 per cent from January with 25,261 viewers tuning in to watch the reels spin on various streamers live broadcasts with a maximum concurrent viewers coming in at 72,877, up 11.1 per cent from January. 
According to the analysis, the top ranked channel in the category (based on follower count), Roshtein, put in 294 hours of casino streaming during the month of February – hitting a peak of 33,192 concurrent viewers, and picking up almost 18,000 new followers while playing slots. Additionally, the streamer's content garnered just over 4.8 million hours of viewing time.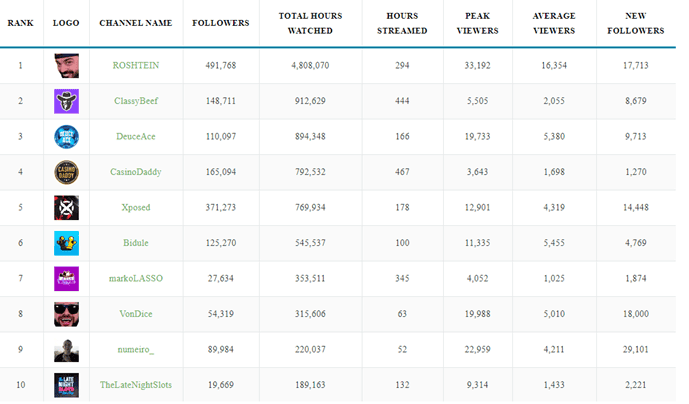 Completing the top three was ClassyBeef, who streamed for 444 hours, with his content logging 912,629 hours watched and 8,679 new followers, and DeuceAce, whose content clocked 894,348 hours viewed from 166 hours streamed and 9,713 new followers gained. 
A notable mention goes to numerio_ who, after streaming for only 52 hours throughout the month, gathered 220,037 total hours viewed on content with 29,101 new followers.