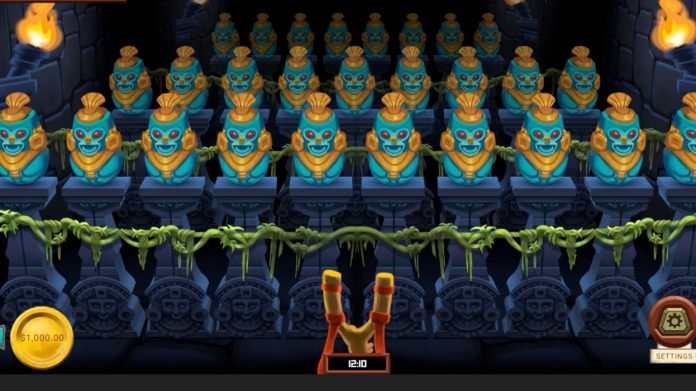 Latin American game and platform developer Vibra Gaming has enhanced its line of lottery titles with the slot of its latest game, Monkey Treasure.
Lauded as a "multilevel scratch card game", the objective is to reach the "great treasure" by knocking down vessels along 10 lines. The player must choose targets in each one in order to progress.
"This game is very dynamic and entertaining; it deserves to be enjoyed from any device and at any time the player prefers," noted Fernando Rivas, COO at Vibra Gaming. "That's where Vibra's work comes in. We are glad that a company like D593 trusts us. I am sure that these two games are the first among many others."
Within the title, there are three colours of vessels: the green one gives prizes and allows players to continue with the game, the golden one provides the chance to play an additional bonus, and the red one ends the game.
Like its previous title – Millionaire Strike – Monkey Treasure is a joint creation between Vibra Gaming and D593. While the Ecuadorian firm D593 laid the foundations for the creation of the game, Vibra adapted it for online gambling in a HTML5 version.
Gabriel Núñez Del Arco, the founding director of D593, stated: "The work we did with Millionaire Strike was a complete success. To continue collaborating with the Vibra team is and will be a pleasure for us. Now we are strongly betting on this new title, which will have great results."
Monkey Treasure has a return to player of 91.13 per cent, along with a low to medium volatility level and a hit ratio of 90 per cent.