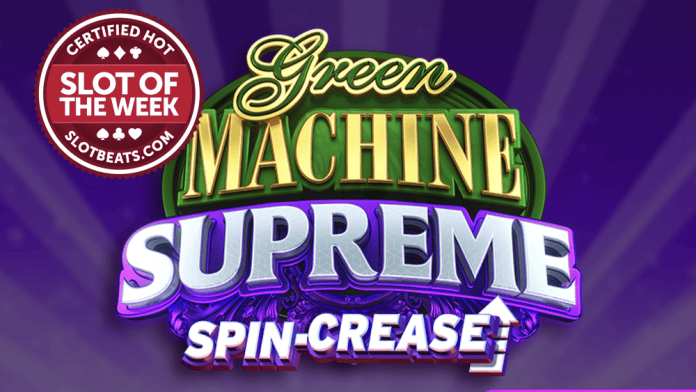 Cash is king as High 5 Games has earned our Slot of the Week prize with its spin-creasing slot release, Green Machine Supreme, which showcases a 'what you see is what you get' mechanic.
As a 5×5 reel slot, this title has no paylines as all symbols that land on the reels will provide a winning payout. Symbols land on the reels in the form of cash values, with bronze, silver and gold variants, ranging from x0.15 to x150 the player's preferred stake.
"We are thrilled that our famous Green Machine Supreme was selected as Slot of the Week," commented H. Lisa Singer, VP of Brand and Strategy at High 5 Games.
"The entire team is very proud to present Green Machine Supreme to all slot players of the world. Green Machine Supreme combines the excitement of the original Green Machine with the Power Bet, as well as Spin-Crease to bring an experience that can not be found elsewhere.
"Power Bet allows players to select when they want to have an enhanced game experience, they simply have to choose the option. Spin-Crease will increase permanently the player's possible wins on all future games as the player plays the game."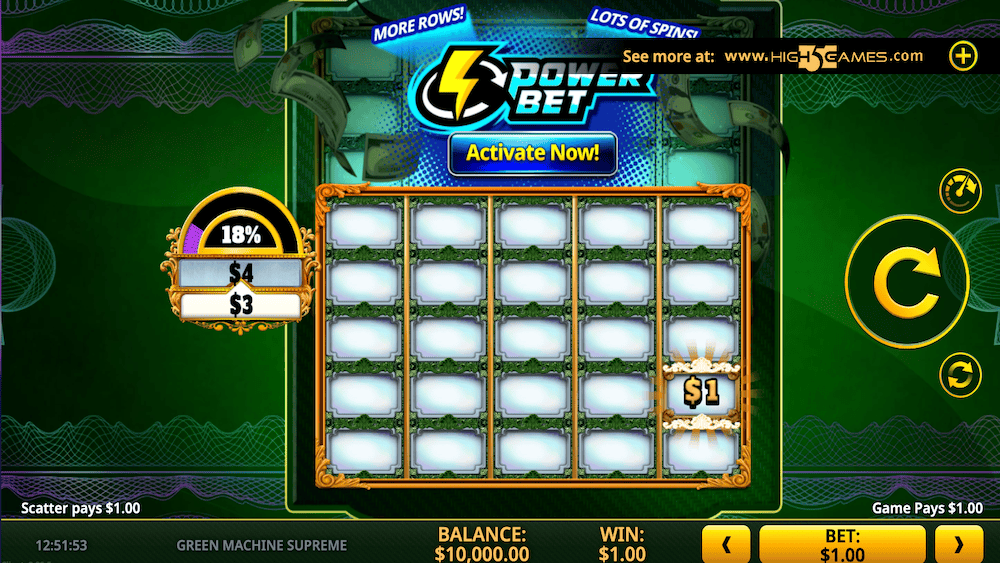 Free spins scatters can appear showcasing between one and five free spins that will be awarded to the player when landing on the reels. During the free spins bonus, additional scatters can land to award further free turns.
Red, cyan, blue, orange and purple jackpot symbols can appear on reels one, two, three, four and five respectively. These symbols will present an enhanced jackpot prize ranging from x20 to x1000 the player's bet at the start of the game, however these prices can be further enhanced by the game's Spin-crease feature.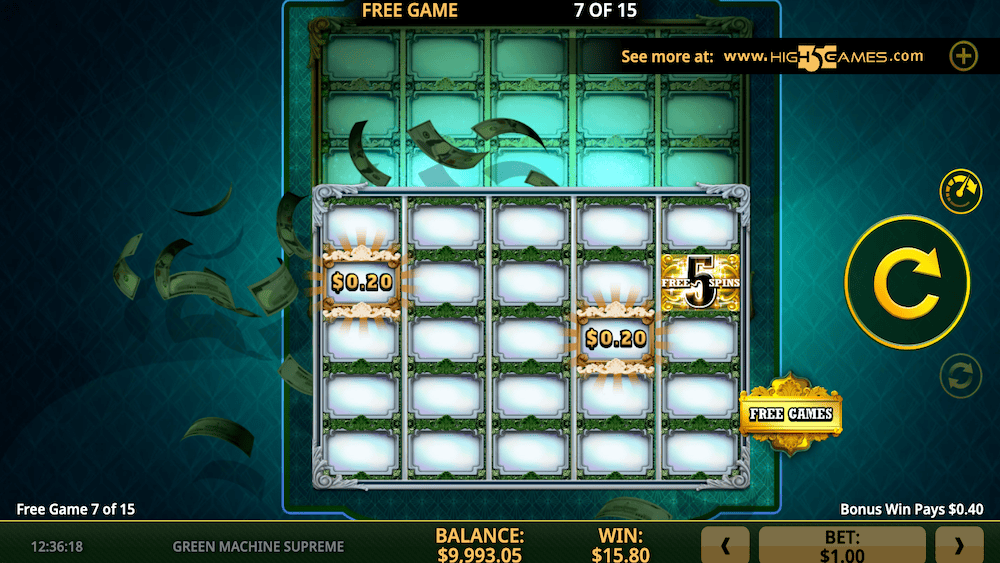 With Spin-crease, points are accumulated with every winning bet, as 20 Spin-crease points become multiplied by the winning bet amount. After collecting so many points, the value of the aforementioned jackpot and bronze, silver and gold symbols increase slightly.
Spin-crease levels can increase many times to take a player from winning x1,000 their stake from the highest-value jackpot symbol to winning x1,250 after collecting over 250 million Spin-crease points.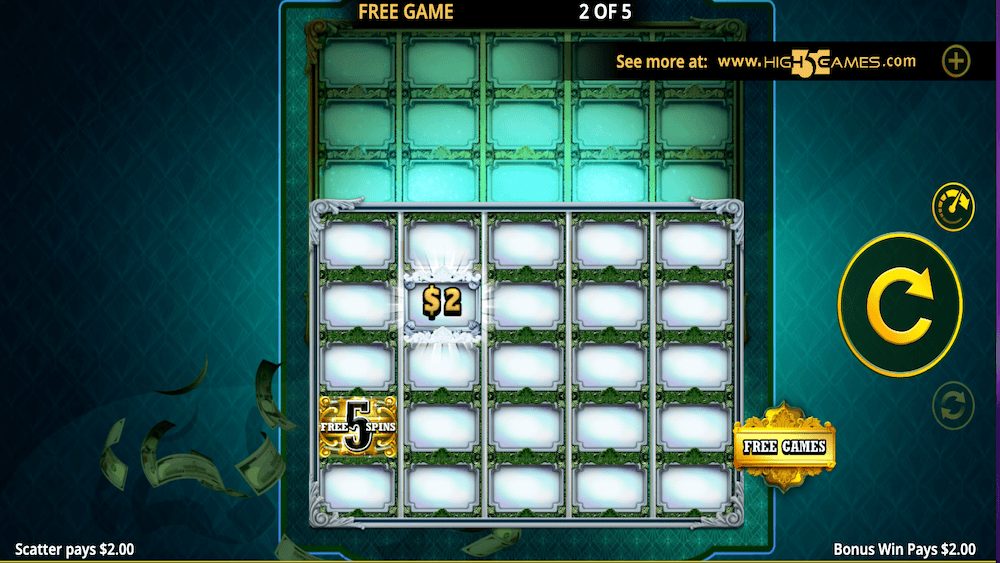 Players also have the ability to enhance the reels by rolling their bets using the power bet mode. With this feature, players can commit 15, 30 or 45 bets to see each reel grow by one row to increase the win potential of a large number of bets. This will cost x15, x30 or x45 the player's stake respectively.
Readers who would like to find out more about Green Machine Supreme can click here to be redirected to the High 5 Games' official website.