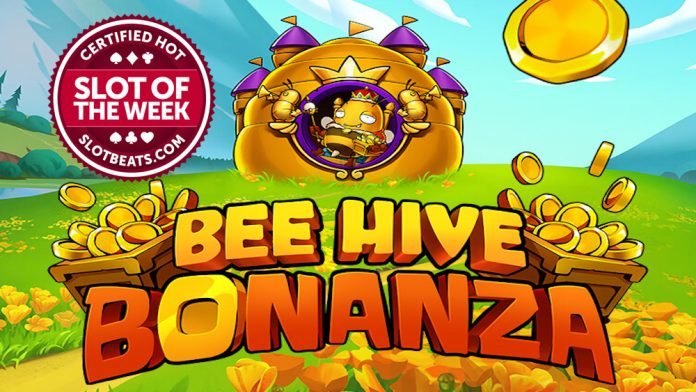 SlotBeats is buzzing to award NetEnt our latest Slot of the week honour, for a title that had us as busy as a bee trying to unlock a colony of huge wins in Bee Hive Bonanza.
Bee Hive Bonanza is a 5×5 reel slot that offers players profitable payouts in the form of scatter-pays, creating the chance of a maximum win of x5,000 the player's preferred bet. This format means symbols can land anywhere on the reels to give out a win, as long as there is a minimum of six identical symbols at once.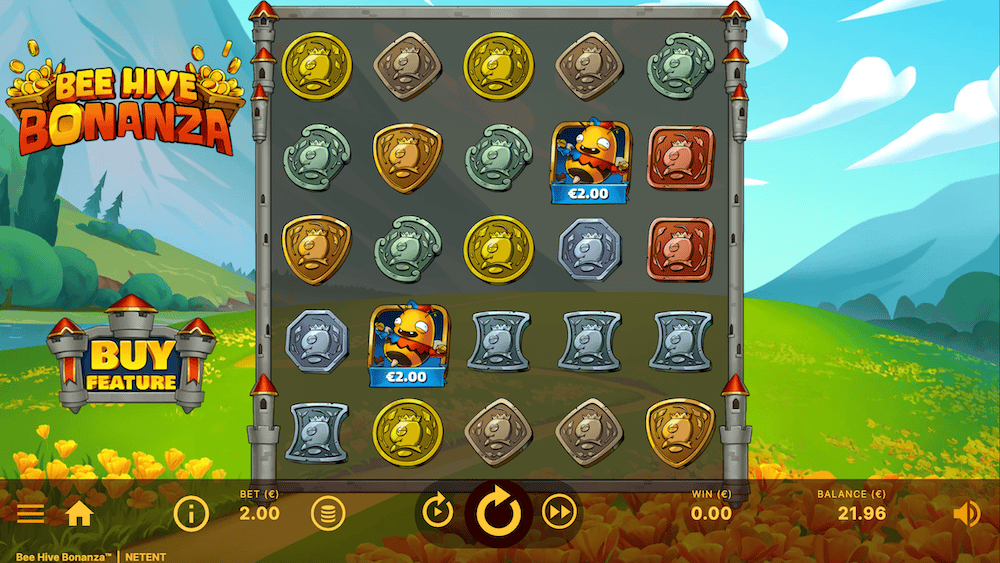 "Bee Hive Bonanza players will love the oh-so-sweet reactions between the different types of hive and bee symbols," stated James Jones, Head of Business Development at Evolution, which acquired NetEnt at the end of 2020.
"The team has created a mediaeval, greenery-surrounded world where bee knights humbly serve the royal bee while ensuring that the pots are always full of honey. Bee Hive Bonanza is an entertaining example of fable meeting fun in a great gaming experience."
As well as offering scatter pays, the game also gives cascading wins, meaning matching symbols will disappear after supplying their payout, to make way for new symbols and increase the win potential of an already successful spin.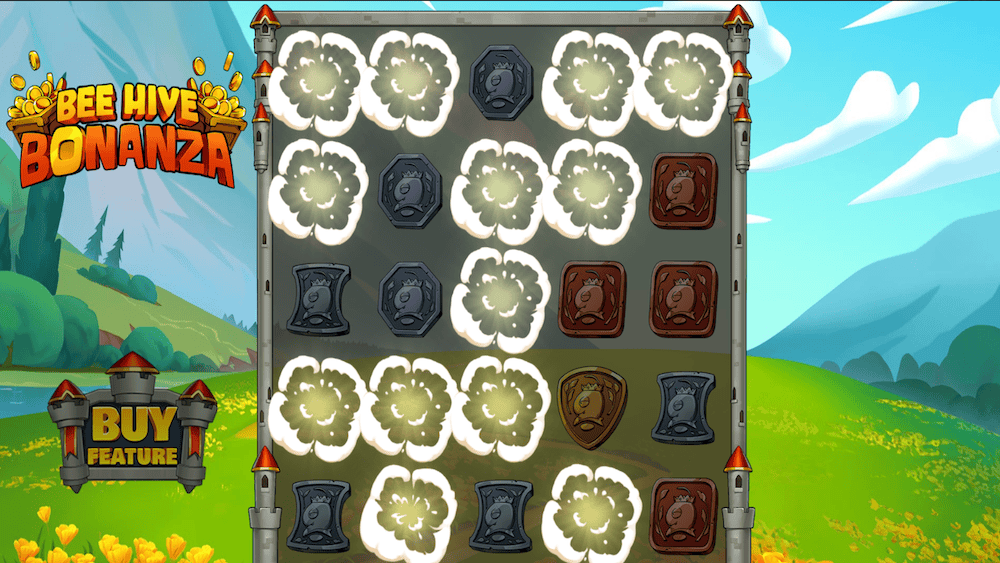 Symbols in the game come in the form of different shaped and coloured bee coins with green curved, grey curved, silver octagon, brown diamond, bronze square, yellow circle and gold shield variants. If the right amount of symbols land on the reels in one spin then they can offer between x0.2 and x8 the player's stake.
Regular, adder and multiplier beehives can also drop onto the reels, collecting the values of any money bee symbols that land on the reels at the same time.
Money bees land on the reels with a cash value that is either x1, x2, x5 or x10 the player's stake. If they land on the reels at the same time as a beehive then the beehive will collect its cash value and provide it to the player.
Bee hive symbols with adder or multiplier features will either increase the value of money bees by the price of the bet value or multiply the money bee cash value by two.
Additionally, honey pot symbols can drop onto the reels. Landing three, four or five of these symbols in a single spin will award 10, 15 and 20 free spins respectively.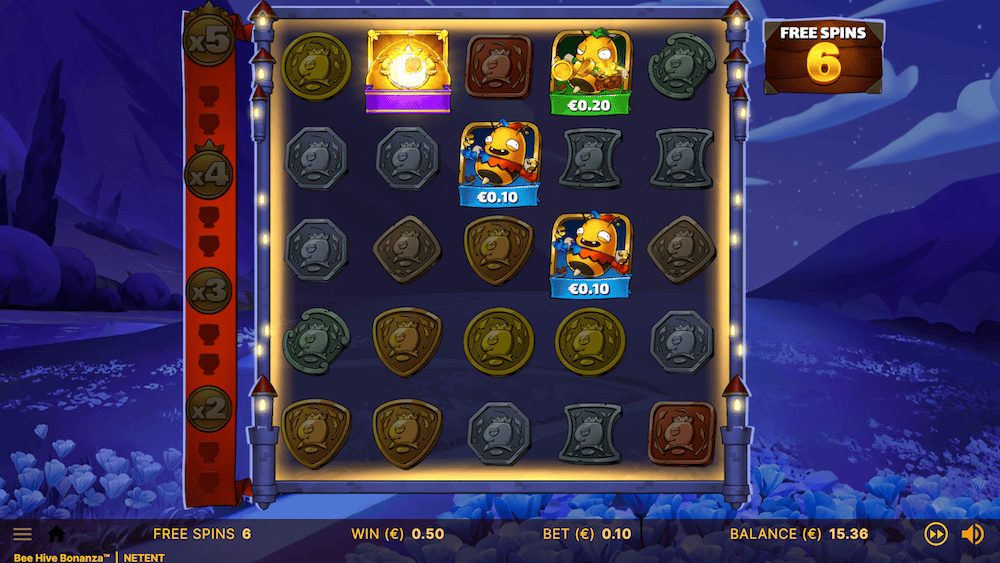 With the free spins feature, additional scatters that land on the reels will be collected before disappearing in a cascade. Collecting more than three scatters during the free spins will award two more free spins with a select multiplier to be attributed to the final free spins payout.
Three scatters will provide a multiplier of x2, six gives x3, nine provides x4 and landing 12 scatters gives out a x5 multiplier.
Anyone looking to try Bee Hive Bonanza for themselves can click here to be taken to NetEnt's official website.