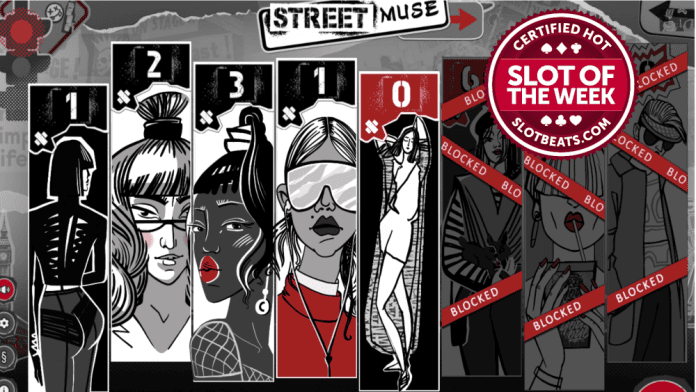 SlotBeats has been strutting its stuff all week, hitting the Truelab Studios catwalk to announce the developer's latest title, Street Muse, has claimed its Slot of the Week.
Street Muse is a street-fashion themed, no symbol slot where only multipliers are in play. With 243 ways to win and a maximum win of up to x10,000 the player's stake, the in-vogue title is far from your average video slot.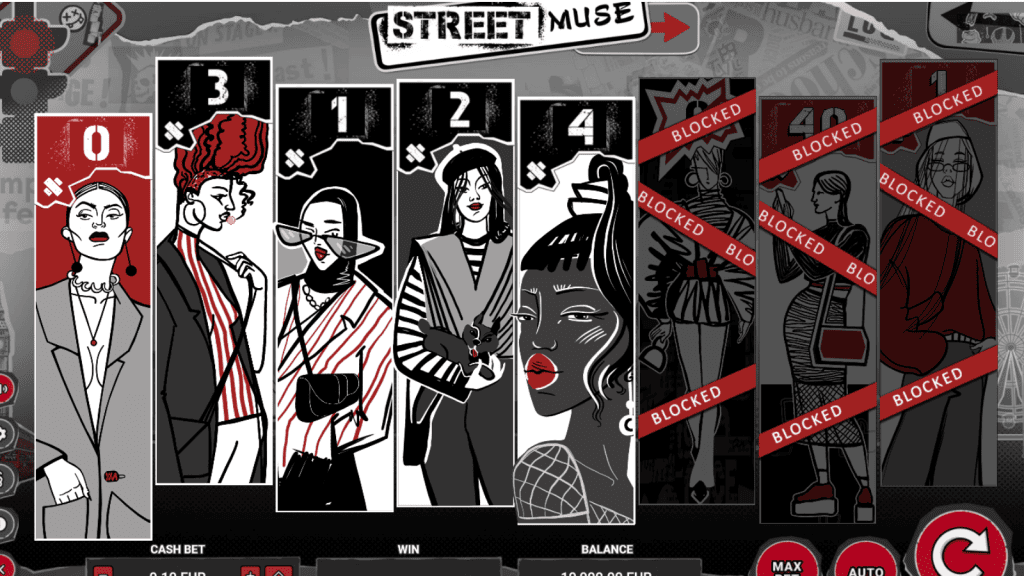 The symbols that appear on the reels have no locked value as the multipliers change randomly on each spin. For example, one character could have a x1 multiplier on one spin, and a x3 multiplier on the next. Standard multipliers range between x1 and x10, but can reach x100 with the bonus features.
The game has eight reels, with the three furthest to the right locked at the start of play. Payouts are given when five reels drop on a spin without any of them being a x0 multiplier, as this turns your multiplier value to zero. If no x0 falls into play, then the five multipliers displayed on each reel will be added together to multiply the player's original bet and give the payout.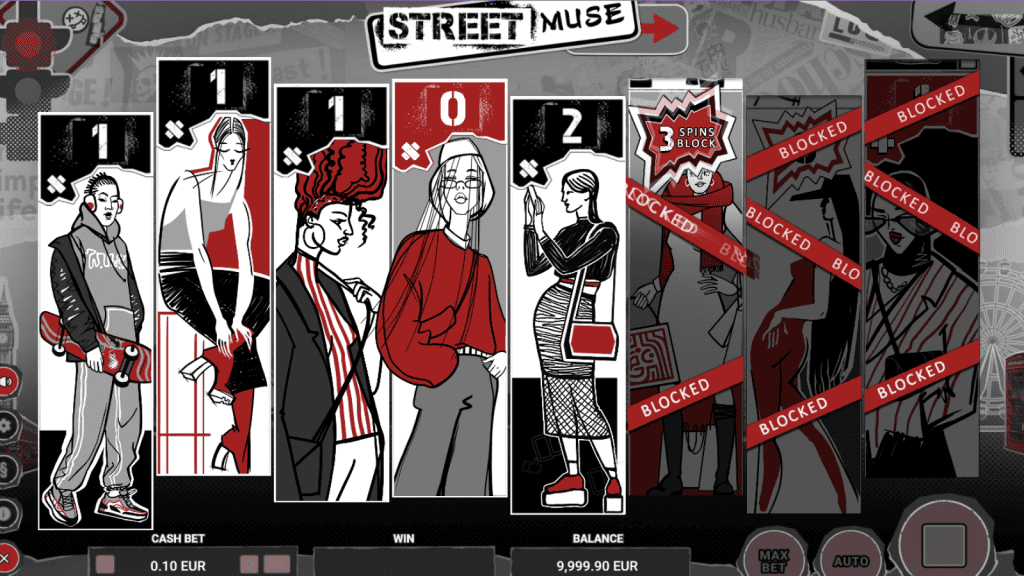 The three reels to the right can randomly give out special features to increase the win potential, with up to three features able to occur at once. The revive feature can be randomly activated on any losing combination with one x0, turning that x0 multiplier into a x1 and completing a payout in the process.
One special feature that can be activated is the bump ability. This feature allows the player an increased payout for their already successful spin. Every multiplier along the winning combination is increased by a value of one, significantly increasing the value of the entire win.
Another feature is the freeze mode. This freezes the symbol with the highest multiplier value on a losing spin and keeps it in position for the next three spins.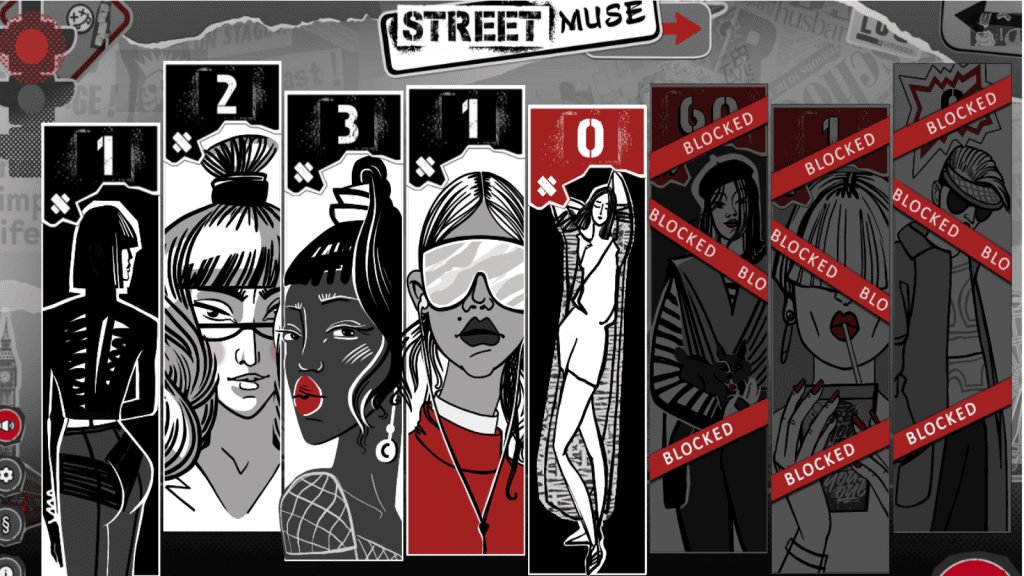 Finally there is the strike feature. This adds another multiplier on top of the five regular multiplier reels, with the chance of this sixth multiplier being significantly higher than the rest. Multipliers of up to x100 can be implemented with a strike, with x20, x40, x60 and x80 also on offer.
Any readers who are looking to try their luck with our SOTW themselves can click here to be redirected to the Street Muse demo.