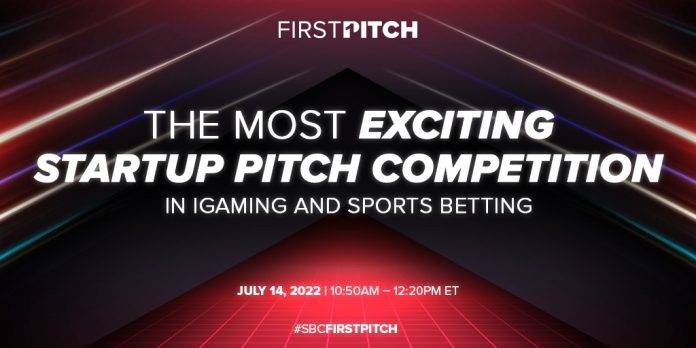 Five innovative industry start-ups have been chosen to compete in the final of the second edition of the SBC First Pitch at the SBC Summit North America at Meadowlands Exposition Center, New Jersey.
Each start-up will have the opportunity to pitch its business plans to a panel of judges with expertise in venture capital investments within the industry. The competition will form part of the event's Capital & Growth track on July 14, the final day of the leading sports betting and igaming event in North America.
Sue Schneider, VP of Growth & Strategy, Americas at SBC, said: "We are glad to announce that the top five start-ups have been chosen and are ready to battle it out."
The five finalists taking part in the second edition of the SBC First Pitch North America contest are:
Kero Gaming: a white label in-game micro betting platform with a vision to disrupt the sports betting experience over the next decade by offering an interactive social environment for the bettors.
BetSwap Limited: a company that provides fully integrated marketplaces for both platform providers and operators. Each party will have access to a marketplace where they can buy and sell active bets.
STX: sports betting exchange inspired by traditional financial markets that offers a fair and real-time marketplace for users to bet on the outcome of sporting events.
Sparket – The Social Betwork: a company providing software solutions that enable operating partners to expand their sportsbook offerings and reach via a proprietary and customizable pool wagering system.
CapWize: a company providing sports bettors with real-time dashboards that include cutting-edge simulation data to help bettors make more intelligent sports picks.
A judging panel comprising Anika Howard (President and CEO, WONDR NATION), David Williams (Principal, Las Vegas Sands), Edward King (Co-Founding Partner and Co-CIO, Acies Investments), Kathleen Coviello (Chief Economic Transformation Officer, NJEDA) and Matt Davey (CEO, Tekkorp Capital LLC) will decide the winner of the competition.
Schneider added: "The judging panel was challenged to choose the top entries among the submissions we received for this year's SBC First Pitch competition. All entries were truly outstanding, and each of these start-ups has a lot of potential in the industry, even if they did not make it to the finals. As for the chosen start-ups – may the best team win!"
The winning start-up will secure a prize package valued at more than $60,000 to help its development and growth plans. The package includes:
A $25,000 investment from HappyHour.io, a seed and early-stage accelerator for igaming.
One year of sports betting subscription worth $20,000 from Eilers & Krejcik Gaming, a research and consulting firm servicing the gaming equipment, interactive gaming, and sports betting sectors.
A promotional package from SBC Media worth $12,200, including six months of advertising on SBC Americas and the SBC Americas Newsletter, and a unique editorial promoting the business.
An exclusive brand or web design package worth $2,800 from Vegas Kings.
Last year's First Pitch competition saw two joint winners – The Parleh Media Group, a Canadian digital media specialist, and SharpRank, Maryland-based independent sports betting ratings agency.
All delegates at SBC Summit North America will have access to watch the competition at the SBC First Pitch. Access the event website to purchase your ticket.