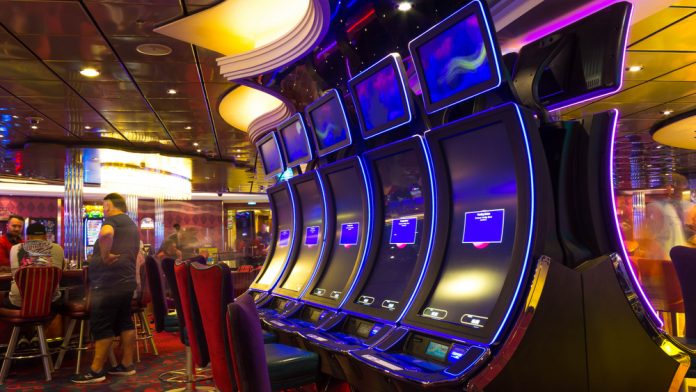 Zitro has debuted its Altius Glare cabinet in Europe at three Barrière Group casinos: Toulouse, Lille and Enghien-les-Bains.
The star cabinet arrives with the new Wheel of Legends four-level multi-game progressive link, with four exclusive game titles featuring four mythical characters.
"We are proud to once again collaborate with Zitro, and to continue our commitment to offer customers the most innovative products," commented Patrice Scatamacchia, CEO and Thierry Bugelli sales director of CAPS International.
We are confident that the new Altius Glare cabinet, along with its multi-game Wheel of Legends, will be as successful at the casinos of the Barrière Group as it has proven to be worldwide".
Moreover, Altius Glare includes a 55" screen combined with a 27" HD screen, offering 4K graphics and a smart LED halo.
Nadège Teyssedre, Sales Director of Zitro for EMEA, added: "We are tremendously proud of our recent installations in the different casinos of the Barrière Group. For us, this is a further step in our mission to expand across Europe. 
"Altius Glare, along with its stunning visuals and premium sound effects, has performed outstandingly well in many venues across the globe, and we are confident that the casinos of this leading group are no exception.
"The entire Zitro team is grateful to the Barrière Group for giving us the opportunity to showcase the quality and performance of our products in their prestigious casinos, and we look forward to continuing our partnership."
The development follows Barrière Group's inclusion of Zitro's Link King and Link Me slots products to more of its casino venues in France in December 2021, following the success of the slots products throughout casinos in Europe.
Fabrice Gerzé, Director of Operations at Barrière Group, concluded: "We are thrilled to keep adding Zitro's products to our game portfolio, as we know how successful they have been with our valued casino clientele in the past".