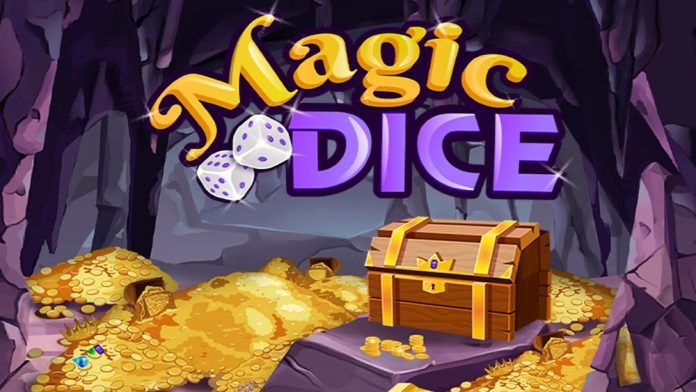 Five dice reveal players' fortune in Pascal Gaming's treasure-themed instant game titled Magic Dice.
In Magic Dice, players are provided with seven seconds in between each game round to wager on what value they think five dice will present. Players can wager on an exact number between five and 30, or a range of numbers for each wager.
Players can choose to bet on as many individual numbers or selected ranges of numbers as they desire, however, the level of payout will decrease with the more numbers, or ranges, that they select.
The game's highest payout comes if the player selects an individual number five, or the number 30, providing a payout of x5,000 if either of these numbers comes up. This level of payout will only be provided if the player only selected that one number.
Magic Dice also offers a live bet tracker, allowing players to keep track of which bets they have wagered previously, which have won, which have lost and the stakes that have been placed.
The tracker tool also displays a live feed of other players' bets, including a 'top winners' leaderboard that shows the biggest wins achieved in a single Magic Dice round.
Moreover, players can also check which numbers have been revealed in the previous 10 dice rounds, which might help to inform their decision on what number to wager on next.
If readers would like to try out the Magic Dice demo, they can click here to be taken to Pascal Gaming's official website.