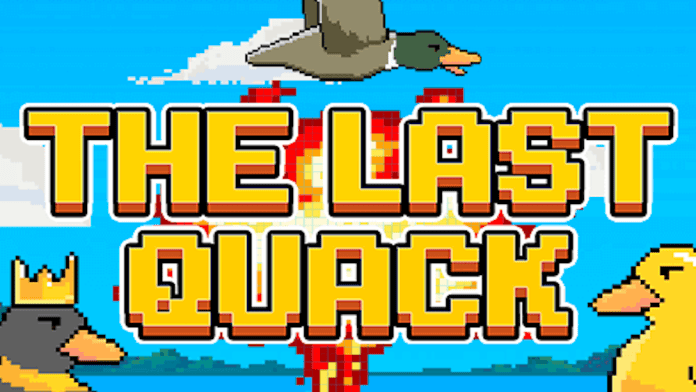 "It's duck season" states Mancala Gaming's latest instant game release, which sees players go on the hunt to take out flying ducks in The Last Quack.
Using an 8-bit design, players are tasked with selecting their wager and clicking the spin button as a flock of 10 ducks fly across the screen. In each game round, a number of these ducks will be shot down, revealing multiplied bet amount prizes for each hunted duck.
The more ducks that get shot down, the higher the multiplier for the player's wager will be. Each duck displays a different colour, relating to a difference in payout.
Low value ducks come in the colours of yellow, brown and maroon, alongside a mallard duck. These symbols can offer between x0.04 and x0.16 the player's stake, depending on which ducks get shot down.
Next up, light green, purple, blue and dark green colours depict the medium value ducks, offering between x0.2 and x0.32 each, if shot down.
Grey and white ducks offer the highest payouts, providing x0.36 and x0.4 respectively.
If a game round ends with no ducks being shot, the free spins game mode will be activated, with 10 spins provided.
During these free spins, all duck payouts are multiplied by five and they each become more likely to get shot down.
Special targets can also appear in this bonus game mode, offering an additional five spins if this target is hit.
Furthermore, players can buy access to the free spins game mode by paying x10 their stake.
If readers would like to test out The Last Quack for themselves, they can click here to be taken to Mancala Gaming's official website.