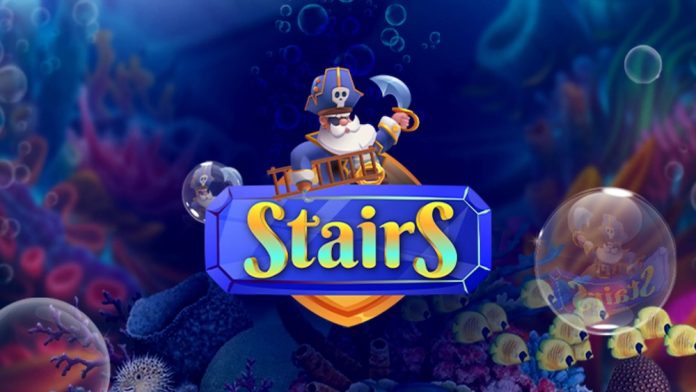 Pascal Gaming has sent players on a quest for pirate treasure with its underwater instant game release, Stairs.
In this ladder-climbing title, players are presented with nine different levels of treasure chests, each with a different number of chests displayed on them. The aim of the game is to climb the ladders and achieve greater multipliers the higher they climb.
On each level, players must select one of the treasure chests to climb up to the next level, with some chests containing explosive bombs that will end the game for the player.
At any point on the climb, players can choose to cash out at their current level, receiving the multiplier displayed for that level, which will be applied to their stake.  
When starting the game, players must select their wager and decide how many bombs they want to appear on each level. Players can choose between one and five explosives, as the more explosives contained on each level will allow for higher multipliers on each level.
As the player climbs up the treasure chests, the amount of treasure chests on each level will decrease to create a higher chance of selecting an explosive chest and losing their stake, encouraging them to cash out.
While the game uses an RTP of 96 per cent, level one has 14 treasure chests and each level passed contains one less treasure chest, meaning that the final ninth level only has six chests to choose from.
The game's highest multiplier win comes when players have selected the five explosives option and reach the top level. Selecting the correct chest in this position will provide a multiplier of x1,846.93.
If players are struggling to select the chest they want to climb to, they can push the random button to allow the game to select a random chest on the next level.
Readers wishing to try out the Stairs game can click here to access the demo page on Pascal Gaming's official website.